Kevin Feige & Patty Jenkins' Star Wars Projects Have Been Shelved (& Why That's The Right Call)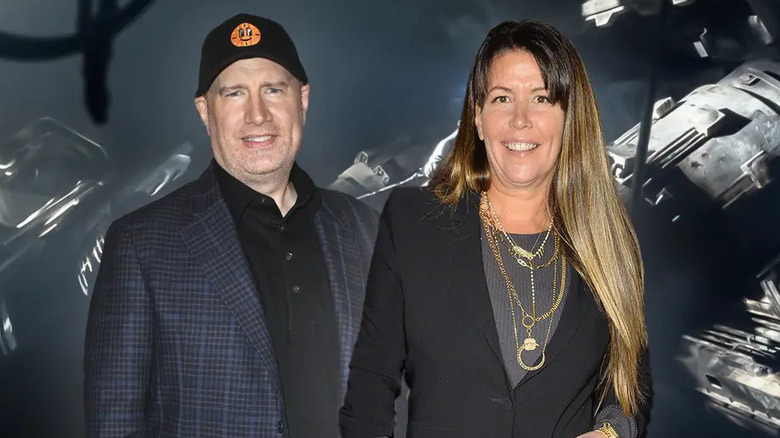 Static Media, Getty
"Star Wars" is an ever-enduring franchise which will — in spite of the cries of many an angry fan who feels betrayed by everything that's happened to the big screen series since Jar Jar Binks was foisted upon us — likely outlive all of us, like a box of Twinkies in a fallout shelter. 
But it's a franchise that's seen a number of canceled projects over the years as Lucasfilm and Disney have worked to try to introduce new characters into the universe while trying to please long-time fans by providing continuing stories — or proper endings — for its legacy characters.
In the boon years after the sequel trilogy was launched, a number of "Star Wars" projects were greenlit. Among them was Marvel Studios head Kevin Feige's untitled Star Wars film, which was first announced in 2019. While it never received a title, Michael Waldron was signed to write the film in 2021. "Wonder Woman" director Patty Jenkins' movie, however, did have a title:  "Rogue Squadron." It was supposed to follow "Star Wars: The Rise of Skywalker" by being the next "Star Wars" film to reach the big screen. But after Matthew Robinson was hired to write its script, its start date was pushed back due to a scheduling conflict with Jenkins. No matter what state of completion each project reached, it appears that both films are finally and officially dead as a doornail.
Variety reports that both movies have been shelved, cementing rumors that have been circulating ever since "Rogue Squadron" was removed from Lucasfilm's release schedule in the fall of 2022. That means there won't be a new "Star Wars" movie in theaters until approximately 2025. Here's why that might be good news for "Star Wars" fans everywhere.
Marvel will keep Kevin Feige busy enough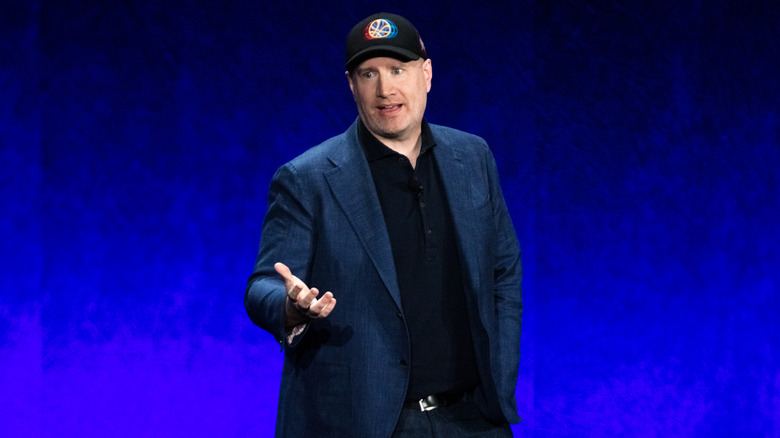 Greg Doherty/Getty Images
Let's face it — running Marvel Studios is a giant responsibility, and Kevin Feige is one busy guy. The Hollywood Reporter lists 15 upcoming MCU projects in various states of completion, from the soon-to-be-released "Guardians of the Galaxy Vol. 3" to the announced-but-not-yet-cast reboot for "Fantastic Four" to "Avengers: Secret Wars," which will not be out until 2025. Feige has a lot on his plate, and what he says goes when it comes to what you see in the MCU. Trying to balance that with shooting a "Star Wars" franchise film is asking a lot out of any one person, let alone a guy who has the health and importance of a huge universe of his own riding on his shoulders.
And perhaps it's wiser to keep his attention focused on Marvel. The MCU has been grappling with diminishing returns and criticisms about the franchise's use of CGI. From "Ant-Man and The Wasp: Quantumania" suffering the worst second-week drop in the history of the MCU, to "She-Hulk: Attorney at Law" being the center of a firestorm related to its CGI and receiving workplace criticisms from VFX artists who claimed that they were underfunded and overworked while working on Marvel Studios projects, the MCU has enough on its plate.
Feige has said more than once that he was energized by the product, telling Den of Geek that his "Star Wars" was going to be a completely new take on the material, sparking rumors that this would be the very first "Star Wars" film to feature characters that have nothing to do with the Skywalker timeline. But perhaps we're all better off with him keeping an eye on Marvel instead of branching out into a galaxy far, far away.
Patty Jenkins needs to head back to the drawing board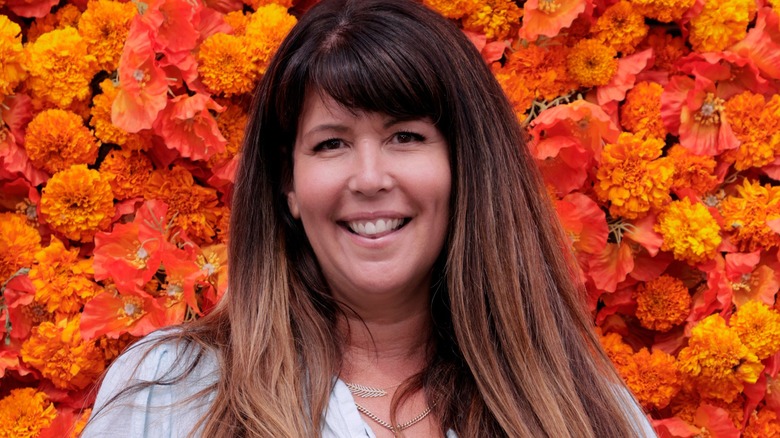 Frazer Harrison/Getty Images
The notion of losing Patty Jenkins' "Rogue Squadron," is, however, a tough pill to swallow. After all, Lucasfilm had planned on allowing her to pause the project to do "Wonder Woman 3," a plan that fell by the wayside after DC's film production arm was restructured with James Gunn now leading the division. Jenkins' "Wonder Woman" was a stellar film, and while "Wonder Woman: 1984" disappointed some viewers and was stuck in a pandemic-era quagmire at the box office, her obvious talents have been lost to a morass of apparent creative differences.  
This is the second project Jenkins has been forced to drop out of over the past few years, but she will be producing (though not directing) Gal Gadot's upcoming take on "Cleopatra." What's the solution to stalled project-itis? Perhaps it's time for Jenkins to head back to the drawing board and reexplore her independent roots.
It's hard to deny that some of Jenkins' best work has been on films with smaller budgets. "Monster," a film about serial killer Aileen Wuornos, won Charlize Theron an Oscar, was critically acclaimed, and helped launch her career. Perhaps another mid-budget feature is just what she needs to break away from big studio hubbub. Her next big effort will be producing Chris Pine's first directorial effort, the upcoming "Poolman." 
Star Wars films should be special - so it's wise to make them rare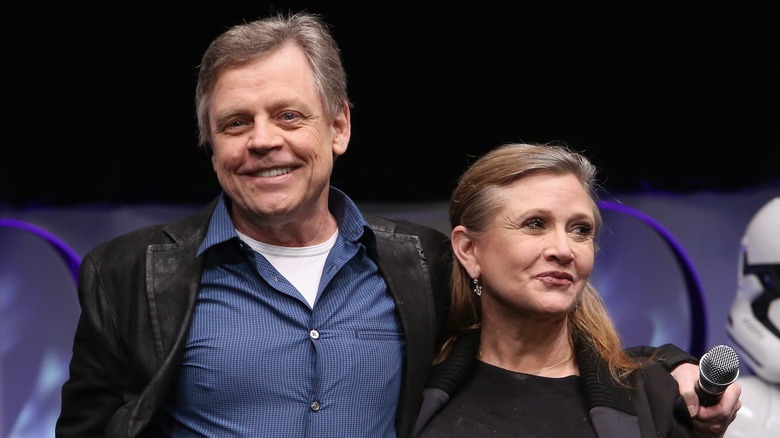 Jesse Grant/Getty Images
That leaves one with a single question left — why must we have so many "Star Wars" films on tap at the same time in the first place? While it's hard to deny that "The Mandalorian," "The Book of Boba Fett," and "Obi-Wan Kenobi" have added to the general mythos via TV miniseries format, when one goes to the movies for a "Star Wars" universe film, one expects something epic; to laugh, to be moved, and to be entertained. That's the kind of storytelling that requires time, forethought, and heavy planning. This means that "Star Wars" films ought to be spaced out instead of rushed. We shouldn't have a "Star Wars" film every other year — we should have one every five years, at minimum.
That's enough time to allow the series' creative minds to recharge, and is less likely to result in project cancellations or scheduling mishaps — the due that the "Star Wars" franchise deserves after so many decades of entertaining millions.