Here's When You Can Stream Cocaine Bear On Peacock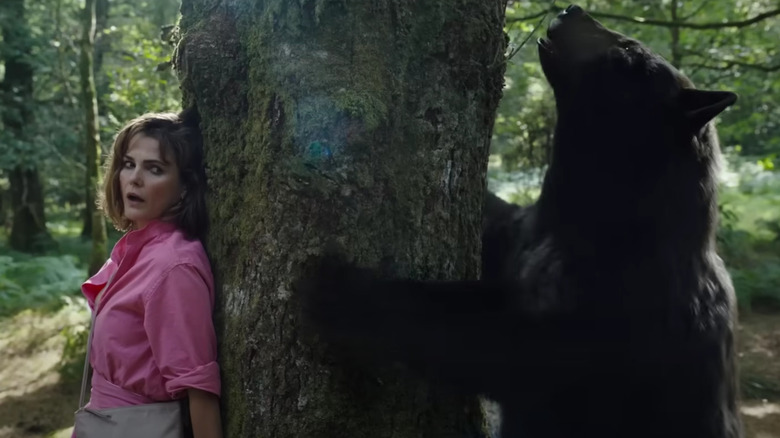 Universal Pictures
While 2022 already saw a spike in the rise of horror comedies, 2023 looks to be continuing that trend. We're only a third of the way through the year, and we've already had major hits like "M3GAN" and "Cocaine Bear," meaning that we've got plenty of time left to enjoy even more horror comedies should they come to be.
In case you live in the woods, though, "Cocaine Bear" is a fictional retelling of the 1985 true-crime story that saw a black bear doing pounds of the white stuff after a drug runner tossed cocaine from his moving plane into a forested area below. While the real-life bear didn't go on a murderous, drug-fueled rampage but instead died of an overdose shortly thereafter, surely we can all agree that this version of the story is much more entertaining.
However, if you couldn't be bothered to hunt down "Cocaine Bear" while it was still in theaters, you might be happy to learn that this silly horror film is making its grisly debut on Peacock this spring. In fact, you'll be able to sit down and watch all of the carnage unfold from the comfort of your home by mid-April.
Cocaine Bear is available on Peacock April 14th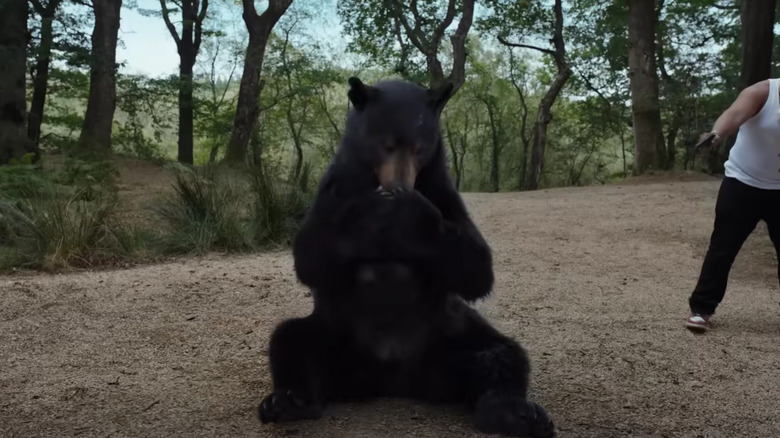 Universal Pictures/YouTube
Viewers looking for a bit of revenge from Mother Nature in their horror need only wait until April 14th to watch "Cocaine Bear" on Peacock. With that in mind, the fur will no doubt be flying, and the claws will be digging in deep as horror hounds sit down to watch or re-watch the progenitor to future classics like "Meth Gator" and "Big Shark."
Starring the late great Ray Liotta, as well as Keri Russell, Jesse Tyler Ferguson, and O'Shea Jackson Jr., among others, "Cocaine Bear" also comes in at a very welcome 95 minutes in terms of runtime. This, naturally, means that even if you're not sure about your appetite for this kind of horror silliness, you're not in for much of a time investment either way.
Still, with a 67% score from critics on Rotten Tomatoes and a 71% from audiences, you could definitely do worse than Elizabeth Banks' "Cocaine Bear" as something to put on when your friends are over for drinks, or as an antidote to your Sunday afternoon boredom.