Halloween Reboot Teaser Unveiled, Trailer Coming Friday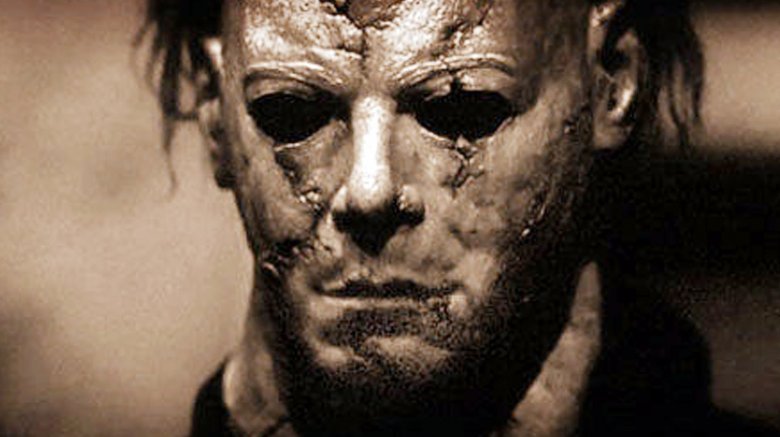 All treats, no tricks. 
Hours after Universal Pictures released four official photos from the Halloween reboot, starring Jamie Lee Curtis as Laurie Strode, the studio unveiled a tiny teaser trailer for the David Gordon Green-directed horror pic. 
What the footage lacks in length (it clocks in at a slim 16 seconds), it makes up for in a blood-bubbling mood, which very clearly mirrors that of the John Carpenter-helmed original film, snippets of dialogue sprinkled in the background, and a focus on the masked murderer Michael Myers. He's now much older, his famous face cover looking more like a time-weathered William Shatner mask than the nightmare-inducing visage we're used to, but it's evident Mike will be just as brutal and blood-hungry as ever. 
More of the creepy atmosphere seen in the teaser, plus a follow-up on the mention that Michael "killed three teenagers in 1978," is sure to come when the official full-length Halloween trailer drops on Friday, June 8. 
This first teaser serves to further demonstrate director Green and screenwriter Danny McBride's extensive efforts to wrangle the gone-off-the-rails Halloween franchise and return it to its roots, as it captures the terrifying goodness of the early series installments while ushering things into modern times. In addition to bringing Curtis back to her starring role, the creative duo tapped Nick Castle, the man behind Michael (referred to as "The Shape") in the original Halloween, to act out scenes alongside new Michael star James Jude Courtney. They also chose to ignore what happens in the not-so-savory sequels and infuse the reboot with the "creep factor" of the original film — both of which seriously impressed Carpenter, who served as an executive producer and worked on the film's soundtrack. 
McBride once explained that he and Green's iteration of Halloween will cut away the over-the-top cheese from the series' sequels, making for a realistic (and really scary) final product. "I think we're just trying to strip it down and just take it back to what was so good about the original. It was just very simple and just achieved that level of horror that wasn't corny," he stated. "And it wasn't turning Michael Myers into some supernatural being that couldn't be killed. That stuff, to me, isn't scary. I want to be scared by something that I really think could happen. I want to be scared by something that I really think could happen. I think it's much more horrifying to be scared by someone standing in the shadows while you're taking the trash out as opposed to someone who can't be killed pursuing you."
Though many things have changed for Michael and Laurie in the 40 years since their first brutal encounter, much has remained the same: he's still a crazy killer, she's still trying to escape his torments — it's a cat-and-mouse game to the bitter end. 
Fans can find out who will win in Michael and Laurie's sibling standoff — and discover just how far away the new flick is from Rob Zombie's, ahem, interesting take on the franchise — when Halloween bows on October 19.
In two days... #HalloweenMovie pic.twitter.com/ogOB2mqVKp

— #HalloweenMovie (@halloweenmovie) June 6, 2018