Halloween Reboot Will Include New Michael Myers Actor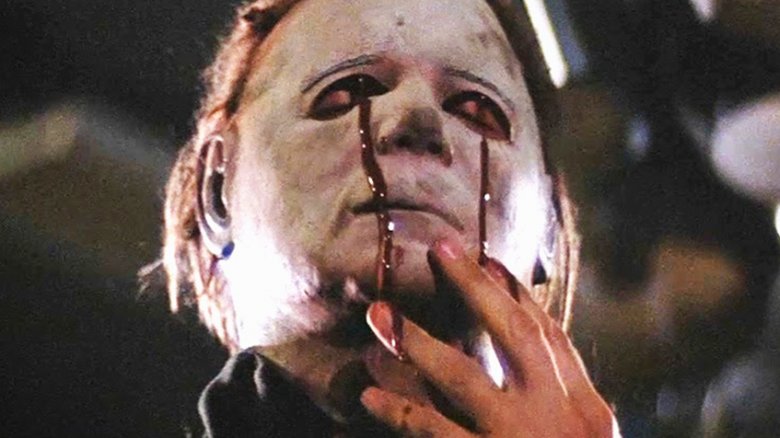 YouTube
The upcoming Halloween reboot has plenty of longtime franchise fans excited, with hype boosting after it was announced that original Michael Myers actor Nick Castle would be involved in the film. However, Castle isn't the only one who will portray the iconic masked murderer. He'll be joined by new-to-the-series actor James Jude Courtney.
In an interview with Halloween Daily News, Courtney revealed that he and Castle shared the role of Michael Myers onset. Courtney, a veteran actor and stuntman with credits in films like Far and Away and Level 9, had been playing Michael in the new Halloween film for a few weeks when director David Gordon Green asked Castle to hop aboard and portray the character for a few scenes. 
As Courtney explained, "David was ... really sensitive and generous when he said, 'We're inviting Nick Castle to come back to do a little work. Do you have a problem with that because you're the Michael Myers now?' And I was like, 'Oh my God. Are you kidding? What an honor it would be, first of all to meet the guy, but secondly to work with him. How good does that get?'"
He continued, stating that the cast and crew were in the "second or third week" of filming on the Halloween reboot when Castle came in and made a sort of cameo appearance. "He did a couple of scenes, and I'm in the scenes with him, which is really beautiful," said Courtney. "He and I were hoping that would happen, because he even said, 'This is the passing of the torch.'"
Even Castle himself has made sure everyone knows Courtney is the new Michael Myers, and that he isn't the star of the new film. Courtney revealed, "We met with foreign journalists on the set, and Nick was so super gracious and just saying, 'Look, I've come in to do a cameo. [Courtney] is our Michael Myers now."
Courtney's explanation here squashes rumors that he would only be acting as a stunt double in the Halloween reboot. "The thing is, I didn't look at any press while I was working. I just wanted to stay focused. But I started reading this thing about my being his stunt double. I mean, Nick is 5'10, 170lbs, and I'm 6'3, 210lbs," Courtney said with a laugh. "I think that'd be really difficult to pull off. Nick was very gracious." 
The actor also clarified that he and Castle won't appear on screen together as two Michaels; rather, scenes will be intercut between shots of the two playing the character separately.
Though Castle is partially stepping down from the Michael Myers mantle, there's one original Halloween franchise actress who's sticking to her role: Jamie Lee Curtis, who returns to play Laurie Strode in the reboot film. Curtis portrayed the character in 1978's Halloween, 1981's Halloween II, 1998's Halloween H20: 20 Years Later, and 2002's Halloween: Resurrection.
Not much is known about the Halloween reboot, apart from that it will ignore all the Halloween sequels, bring back the "creep factor"of the 1970s original, and feature a Michael Myers that isn't a super-powered creature no one can kill. Halloween reboot co-writer Danny McBride once explained, "I think we're just trying to strip it down and just take it back to what was so good about the original. It was just very simple and just achieved that level of horror that wasn't corny. And it wasn't turning Michael Myers into some supernatural being that couldn't be killed. That stuff, to me, isn't scary. I want to be scared by something that I really think could happen."
Halloween also stars Judy Greer as Karen Strode, Laurie's daughter, and Andi Matichak as Allyson Strode, Karen's daughter and Laurie's granddaughter. Virginia Gardner, Miles Robbins, Dylan Arnold, Drew Scheid, Will Patton, Rob Niter, Rhian Rees top off the cast. 
The new Halloween will stir up scares on October 19.