AHS' Ryan Murphy Said Apocalypse's Stu Was Made Into Stew As A Joke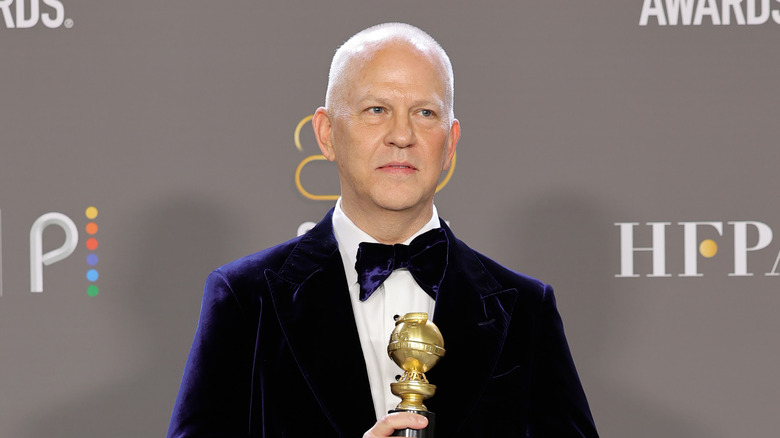 Amy Sussman/Getty Images
Season 8 of "American Horror Story" might have been one of the most ambitious seasons the show ever produced. "Apocalypse" was a new story with a brand new cast of characters, but it was also a continuation of Season 3, "Coven," with a callback to Season 1, "Murder House." Many of the witches in the coven were cast as multiple characters throughout "Apocalypse," meaning they had to juggle two completely different performances while trying to take down the Antichrist.
Although "Apocalypse" was a complex task for the cast and crew and the horrific theme of the world ending might not have lent itself to humor, the season had plenty of hilarious moments. One of the darker jokes came relatively early in the season: According to Ryan Murphy, the creative powerhouse behind "American Horror Story," Stu's character was given that name as a joke because he's eventually turned into stew.
Stu (Chad James Buchanan) is a special person selected to survive Armageddon. To make the inhabitants of Stu's outpost behave, he's falsely accused of going outside, where he's contaminated with radiation. The rest of the survivors never see Stu again, but they become quickly suspicious that his body is used to make a meal for them. Andre (Jeffrey Bowyer-Chapman), Stu's boyfriend, is the first person to suspect Stu is in the stew when he pulls a suspiciously human-shaped bone from the meat.
Murphy doesn't take credit for making Stu's name a joke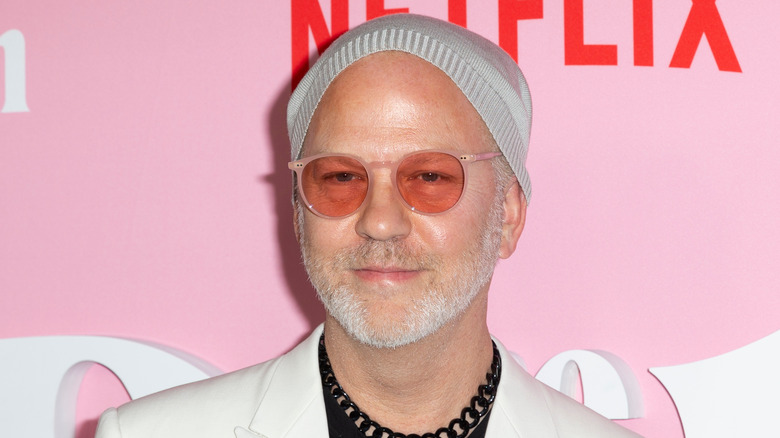 lev radin/Shutterstock
At a 2019 celebration of 100 episodes of "American Horror Story," GameSpot Universe asked Ryan Murphy if Stu was named after the meal he was turned into. "No," replied the show's creator. "That was — I think [producer] Tim Minear came up with that as a joke in the room ... I think I remember laughing out loud and then he saw me laughing at the joke and we put it in."
While Murphy wasn't the one who came up with the joke, his reaction was what solidified the character's name. "People always think that I name characters on purpose, but I never do that," Murphy continued in hopes of putting the speculation to rest. According to him, he doesn't rely on hidden meanings in the names of his characters.
The interview also gave fans some insight into what the stew tasted like. Leslie Grossman said it was a horrible faux-beef flavor due to it being prepared vegan so everyone could eat it. She said the taste still haunts her mouth — as, perhaps, it should.