The Strongest Aspect Of American Horror Story According To Fans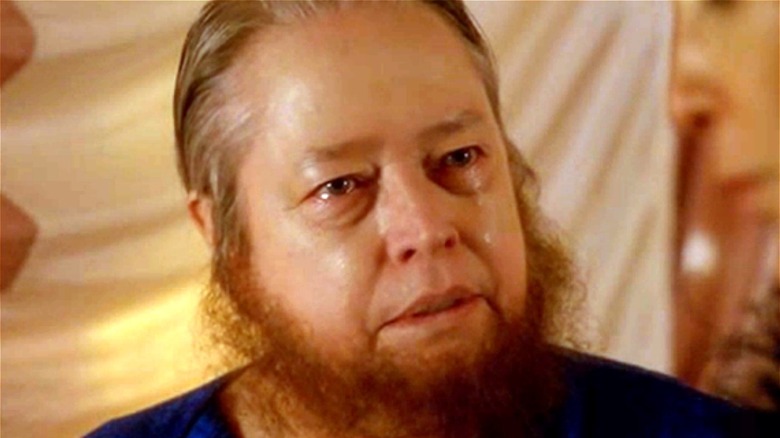 FX
Fans of "American Horror Story" are no strangers to the shocking and macabre. Created by Brad Falchuk and Ryan Murphy, "American Horror Story" often sees its ensemble cast tackle situations both bizarre and jaw-dropping. The anthology series has gone everywhere from a house built on a portal to Hell, to an insane asylum populated by aliens and devils, to a New Orleans filled with witches as they battle the end of the world, to series regular Evan Peters being just a little too good as a cult leader. With a 77% across all seasons on Rotten Tomatoes, there's no doubt that "American Horror Story" has certainly developed a passionate following.
Besides the varying themes and settings in each season, "American Horror Story" hosts an impressive roster of actors. The series often sees Jessica Lange, Sarah Paulson, Lady Gaga, and Evan Peters, but it also showcases lesser-known talents such as Denis O'Hare and Lily Rabe. Not every actor is in every season, but every season is sure to show at least a couple of familiar faces. 
With "American Horror Story" possessing so many positive aspects, though, which has proven the strongest and most respectable, according to the show's fans?
American Horror Story lives and dies based on its great characters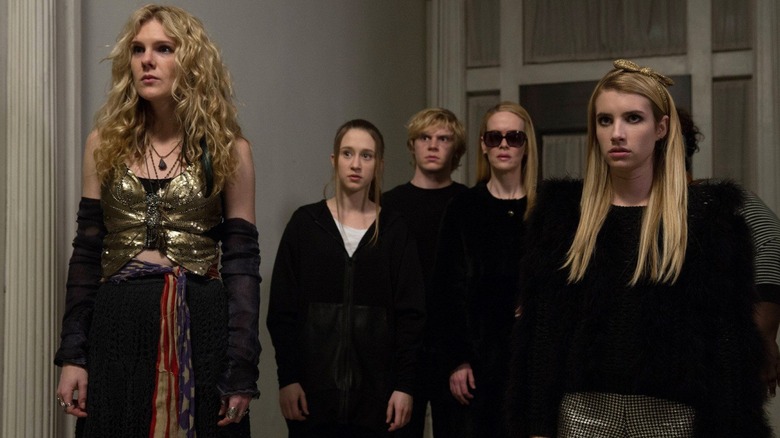 FX
A recent poll was conducted on Reddit, asking fans to name the single best part of "American Horror Story," with the options being the visuals, concepts, writing and dialogue, or the acting and characters. 
After the votes were tallied, the strongest showing appeared to be "the acting/characters," with that option snagging 46% of the total vote. The runner-up was "the concepts" in second place, followed by "the visuals," and then finally (not counting "other) was "the writing/dialogue."
"Each season there's at least one character you like & are rooting for. for the most part, each season there's a huge character [arc] and the actors do a phenomenal job," said Reddit user fortheloveofsyd. Others agreed that was definitely a strength of the series, while even some argued that the show has fundamentally changed over the 10-plus seasons thus far. "Seasons 1-4, the writing/dialogue. Early AHS was incredibly well written. Seasons 5-9 are kind of a mix between the concepts (Roanoke was a cool concept) and the camp," added Reddit user robbzplanet.
Ultimately, the fan discussion settled on the acting and the characters, which makes sense considering the specific sort of accolades "American Horror Story" has earned over the course of its tenure. The show has netted over 128 awards with 389 nominations (via IMDb), with acting nominations being pretty frequent over the years. In a series with narcissistic witches, demon-possessed nuns, and vengeful ghosts, it should come as no surprise that fans are in love with the characters.