The Moment In American Horror Story: Apocalypse That Brought Fans To Tears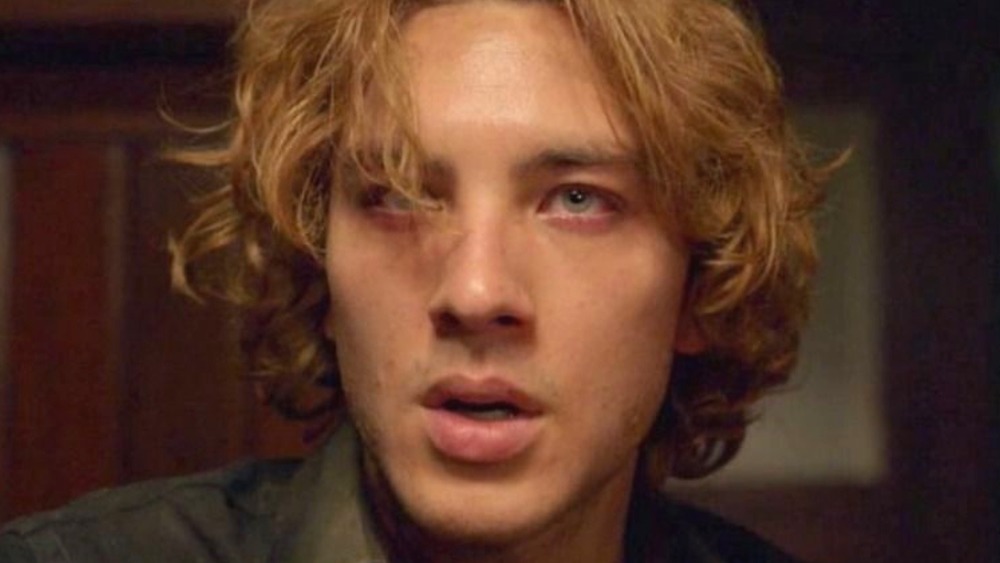 FX
Ryan Murphy and Brad Falchuk's popular anthology series American Horror Story, which is about to enter its tenth season, isn't just about gore or horror, though there's obviously plenty of that to go around. It's also often about tragedy and trauma and the way they can affect us, as well as the underlying emotions they create within us.
One of the seasons of the FX show that really made fans emotional was season 8, which was known as American Horror Story: Apocalypse. The season is set in a bunker and follows the survivors of a nuclear war, and the show's writers brought back several fan-favorite characters from previous seasons, revisiting their stories along the way.
This ingenious setup gave the writers the ability to further explore characters well-known to the audience or offer them a type of closure. An example of the latter involved Moira O'Hara, a bitter maid from the show's first season played in old age by Frances Conroy and as a younger woman by Alexandra Breckenridge, and it's her story that left many fans a bit misty-eyed.
Moira's reunion with her mother in AHS: Apocalypse made everyone cry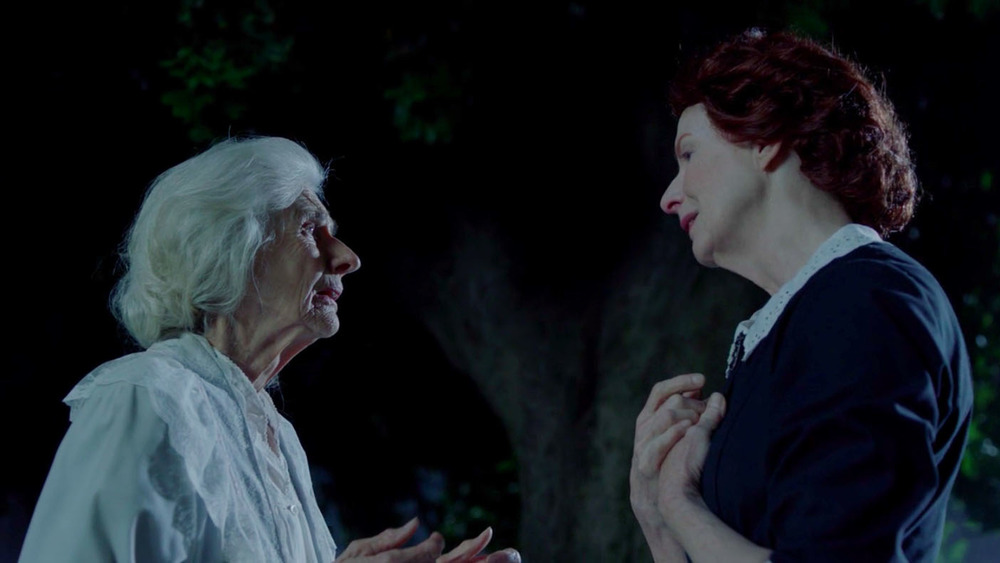 FX
The first season of American Horror Story, dubbed Murder House once the show became an ongoing anthology series, focuses on a beautifully restored home in Los Angeles that is haunted by a number of former residents and their victims. One of those ghosts is Moira, who was killed by Constance Langdon (Jessica Lange) in 1983. In the fourth episode, Moira goes through with a mercy killing of her frail mother, Molly (played by Irene Roseen), who has been on a respirator in a horrible nursing home. After apologizing for not being there for her, Moira removes the tube supplying oxygen to her mother, and she dies, at which point Molly's spirit asks Moira to go with her. Because Moira's own spirit is tied to the house where she was murdered, she cannot join her mother in the afterlife.
However, in Apocalypse, during the episode titled "Return to Murder House," Moira's bones are exhumed from the backyard by Madison Montgomery (Emma Roberts) and Behold Chablis (Billy Porter), which severs the tether to the house and ultimately frees her. Her remains are then reburied with her mother's, which allows the two women to finally reunite. When Moira confesses what she'd done that day, Molly tells her that she is grateful and wants to smother her with kisses for her actions because she was in agony and Moira gave her peace. The two then walk into the afterlife together. It was an emotional ending to Moira's story, and one that was several years in the making.
American Horror Story is streaming on Hulu.