Resident Alien: Syfy Orders Pilot For Comic Book Adaptation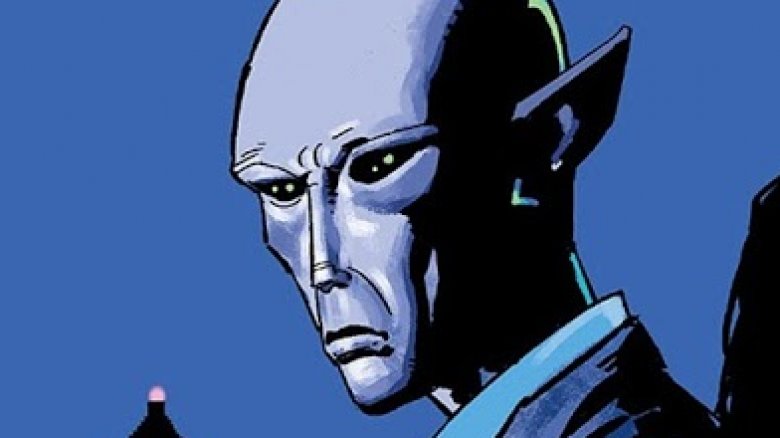 Dark Horse Comics
Resident Alien is going to try to make itself at home on TV.
Syfy has ordered a pilot for an adaptation of the comic book series Resident Alien, according to a report by Deadline, marking the network's first pilot order for 2018.
The series, published by Dark Horse Comics, is the story of an alien from another world who finds himself lost in space and stuck on Earth. Taking the identity of a deceased doctor named Harry Vanderspeigle, the alien settles down into a secret identity and a quiet life, awaiting rescue while he tries to avoid detection from his temporary neighbors — and the government.
A mystery series with a darkly comedic tone, Resident Alien follows Harry as he reluctantly becomes the doctor of the small town he's making a home-away-from-home in. To pass the time, he also takes up a hobby of solving local mysteries, bemusedly wondering if the primitive human beings he finds himself surrounded by are worth saving.
Written by Peter Hogan and illustrated by Steve Parkhouse, Resident Alien has published five miniseries since its launch in 2012: Welcome to Earth, The Suicide Blonde, The Sam Hain Mystery, The Man with No Name, and the currently-unfolding latest chapter, An Alien in New York.
The series is being adapted for television by Chris Sheridan, best known for his work as a longtime producer on Family Guy.
Syfy's recent programming shakeups include cancelling its critically-acclaimed space-set show The Expanse, which was then picked up by Amazon for a fourth season. The network has also ordered two new series: Nightflyers, based on a story by Game of Thrones' George R. R. Martin, and Deadly Class, an adaptation of the Image Comics series that is produced, in part, by Joe and Anthony Russo.