The Expanse Canceled At Syfy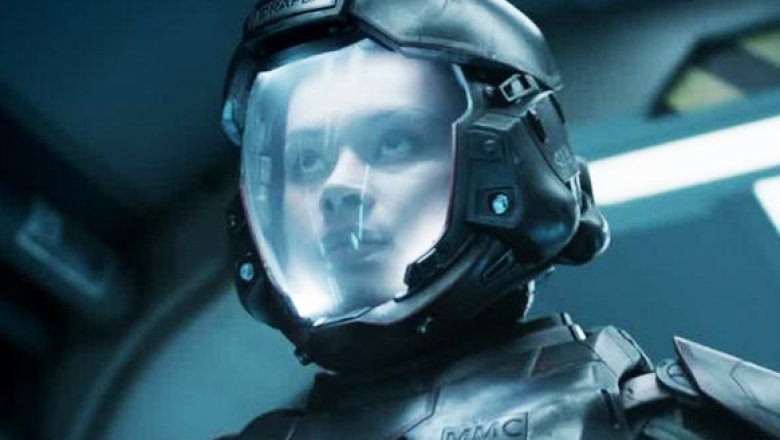 Syfy
The Expanse will grow now more.
As reported by Deadline, Syfy has canceled The Expanse after three seasons on the air. Though the final episode of The Expanse will air in early July, production company and financier Alcon Television Group plans to shop the critically praised space drama series to other buyers. 
"The Expanse transported us across the solar system for three brilliant seasons of television," Chris McCumber, President, Entertainment Networks for NBCUniversal Cable Entertainment, said in a statement when news of the series' cancelation first broke. "Everyone at Syfy is a massive fan of the series, and this was an incredibly difficult decision. We want to sincerely thank The Expanse's amazing cast, crew and all the dedicated creatives who helped bring James S.A. Corey's story to life. And to the series' loyal fans, we thank you most of all."
Alcon Entertainment co-founders and co-CEOs Andrew Kosove and Broderick Johnson responded in their own statement: "We are very disappointed the show will not be returning to Syfy. We respect Syfy's decision to end this partnership but given the commercial and critical success of the show, we fully plan to pursue other opportunities for this terrific and original IP."
Written and co-created Markus Fergus and Hawk Ostby, the Oscar-nominated screenwriting duo behind Children of Men, The Expanse translated the bestselling novel series penned by Daniel Abraham and Ty Franck (who used the pseudonym James S. A. Corey). The show was one of the very first projects Syfy gave the greenlight following its revamped programming direction as the network aimed to return to its roots and put forth a space opera similar to Battlestar Galactica. The Expanse launched in 2015 alongside The Magicians, which will live on past its third season, and 12 Monkeys. 
Currently sitting at a 90 percent overall rating on Rotten Tomatoes, The Expanse tells the story of a "police detective in the asteroid belt, the first officer of an interplanetary ice freighter, and an earth-bound United Nations executive [who] slowly discover a vast conspiracy that threatens the Earth's rebellious colony on the asteroid belt." The series starred Thomas Jane as Josephus "Joe" Aloisus Miller, Steven Strait as James "Jim" Holden, Cas Anvar as Alex Kamal, Dominique Tipper as Naomi Nagata, Wes Chatham as Amos Burton, Paulo Costanzo as Shed Garvey, Florence Faivre as Juliette "Julie" Andromeda Mao, Shawn Doyle as UN Undersecretary of Executive Administration Sadavir Errinwright, Shohreh Aghdashloo as UN Deputy Undersecretary of Executive Administration Chrisjen Avasarala, and Frankie Adams as Roberta "Bobbie" Draper.