The Expanse Officially Revived At Amazon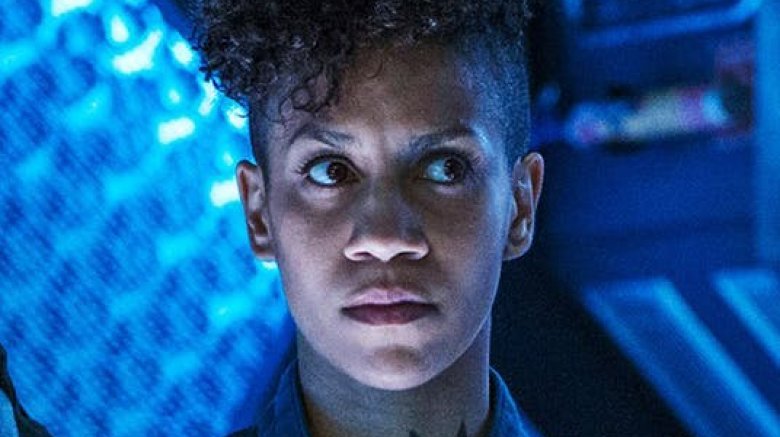 The Expanse is officially sticking around. According to Deadline, Amazon has finalized a deal to bring the space series back for a fourth season after it was canceled by Syfy. The streamer was reported as being in talks to bring the show back on May 21.
The Expanse follows Thomas Jane as police detective Josephus Miller, who, along with United Nations exec Chrisjen Avasarala (Shohreh Aghdashloo) and ship's officer Jim Holden (Steven Strait), goes on an intergalactic mission to solve a vast conspiracy that threatens a rebellious asteroid belt colony. Cas Anvar, Wes Chatham, Dominique Tipper, and Frankie Adams also star in the series.
The series was one of Syfy's best reviewed, earning a 100 percent on Rotten Tomatoes for its third season, up from a 76 percent for its first season and a 95 percent for its second season. But it didn't do well in the ratings, falling from 1.3 million total viewers in season one to 1.05 in season two and one million in season three. 
The cancellation decision was also reportedly affected by the production deal for the show, which only gives Syfy first-run linear rights in the U.S. This means that the series' ratings were primarily dependent on live viewing, which is becoming less popular with audiences. This isn't a problem for Amazon, which is supported by subscriptions and not ad revenue. The show also has a big fan at the streamer in CEO Jeff Bezos, who announced the pick-up during a Q&A at the National Space Society's International Space Development Conference.
"We couldn't be more excited that The Expanse is going to continue on Amazon Prime," said Alcon Entertainment co-founders and co-CEOs Andrew Kosove and Broderick Johnson in a statement. "We are deeply grateful that Jeff Bezos, Jen Salke, and their team at Amazon have shown such faith in our show. We also want to thank Laura Lancaster, head of Alcon Television, for her tireless efforts. We are fully aware that this wouldn't have been possible if it wasn't for the staggering outpouring of support from the most creative, hardest working sci-fi fans around the world. From reddit campaigns to airplanes, we say thank you. It worked!"
Children of Men's Mark Fergus and Hawk Ostby co-created the series, which is based on the book series by Daniel Abraham and Ty Franck under the pen name James S.A. Corey. The show is executive produced and showrun by Naren Shankar (CSI: Crime Scene Investigation).