Solo: A Star Wars Story Director Responds To Film's Underwhelming Box Office Opening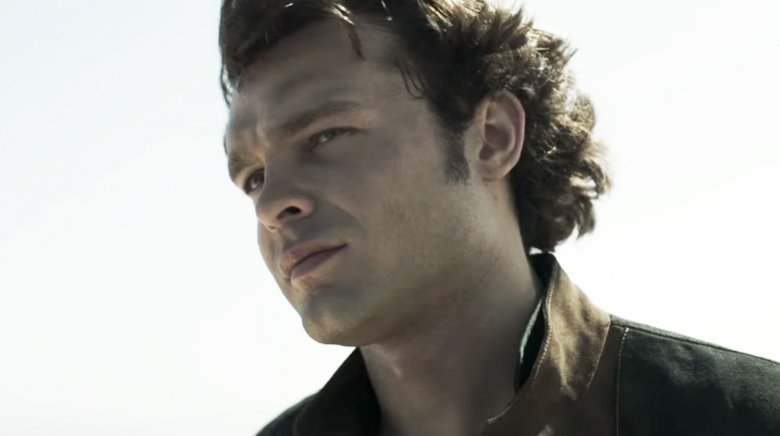 Solo: A Star Wars Story flew lower than expected at the box office this weekend, and now, director Ron Howard is addressing the situation. 
Starring Alden Ehrenreich as Han Solo, the film was anticipated to earn between $130 to $150 million upon launch and even started out strong by scoring $14.1 million in Thursday previews, breaking the record for Memorial Day weekend earnings. Unfortunately, Solo hit a snag from Friday to Sunday, taking home a meager $83.3 million for a projected $101 million four-day launch, the lowest opening for the modern Star Wars movies. 
A fan tweeted Howard over the weekend to ask about Solo's box office performance, and whether they should head out to theaters to see the film to boost numbers. "I heard the movie isn't soaring too high in the box office. Should I watch it today to help out?" Twitter user @JD_09 wrote. 
Howard answered shortly after, explaining that Solo wasn't the smash hit some had hoped for, and it certainly didn't meet industry projections, but its opening revenue marks a new personal best for the Oscar-winning filmmaker. Howard's previous best opening as a director happened in 2006, when The Da Vinci Code pulled in $77 million domestically. 
"Didn't meet projections but amounts to a new personal best," Howard tweeted, adding that anyone wondering whether they should see the film would do well to peruse the #SoloAStarWarsStory hashtag on Twitter to get some "balanced feedback" and then "[see] it on a big screen."
Howard had his work cut out for him when he joined Solo, replacing original directors Phil Lord and Chris Miller after the pair were ousted following creative differences with Lucasfilm brass, and has remained unflinchingly optimistic about the standalone flick. Still, the film shaping up to become a box office disappointment will certainly influence Lucasfilm's decision whether or not to follow through on its reported two Solo sequels.
As with any box office blunder, it's hard to say what exactly caused Solo: A Star Wars Story's underperformance. First reactions and early reviews of the film were largely positive, with many applauding Ehrenreich's take on the titular character, but more negative reviews surfaced after the film launched on May 25 and the general public saw it for themselves. Perhaps some preemptively discredited Solo for its troubled production; perhaps others felt a Han Solo origin story film wasn't really necessary. Or maybe, it's all much simpler: we might have finally hit the dreaded Star Wars fatigue.