Night Court's India De Beaufort Says The Secret To The Revival's Success Is Simple - Exclusive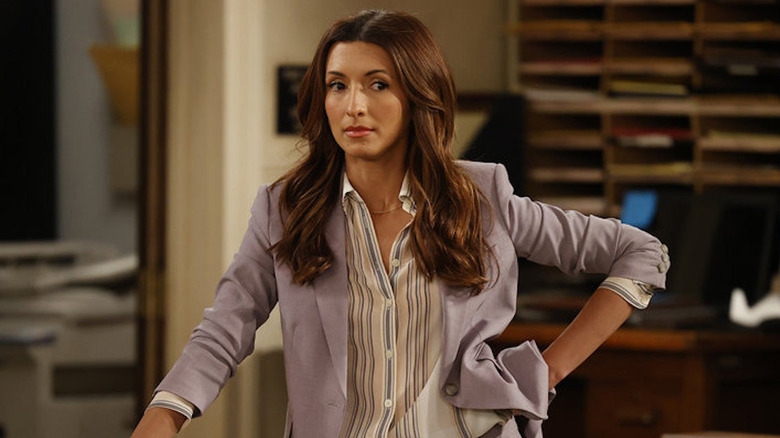 Jordin Althaus/NBC
The new "Night Court" revival — which premiered on NBC in January and airs episodes on Tuesday nights — has proven to be a runaway hit. It garnered 7.39 million viewers on its first night, the most viewers for any sitcom launch since ABC's "The Conners" in 2018 and NBC's best since "Will & Grace" in 2017, proving that revisiting classic shows can still be a boon for network TV and beyond.
Starring Melissa Rauch from "The Big Bang Theory" and original "Night Court" alum John Larroquette, the reimagining of the hit 1980s series sees Rauch portraying Judge Abby Stone, daughter of the late Harry Stone (Harry Anderson), who now sits on the same bench her father did as part of the night shift at a New York City courtroom.
Helping round out the cast is franchise newcomer India de Beaufort, who plays the likably self-serving prosecutor Olivia. Having previously appeared on such popular shows as "One Tree Hill" and "Veep," de Beaufort was still taken by surprise with the series' out-of-the-gate success, which she credited to NBC's handling of the show during her exclusive interview with Looper.
'They held nothing back' while promoting the show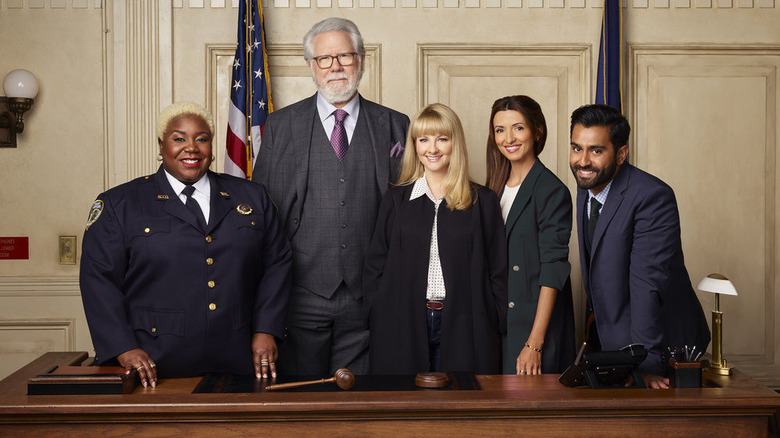 Robert Trachtenberg/NBC/Warner Bros. Television
India de Beaufort admitted that the entire cast and crew were "floored" when the initial ratings for the "Night Court" revival produced some of the biggest viewership numbers network TV has seen in years — and it all came down to the simplest ingredient: marketing.
While de Beaufort gives credit to both Melissa Rauch and John Larroquette for piquing viewers' interest, she leaned in heavily on the way NBC treated the series, especially by promoting the show "as if we were still in the '80s."
"They held nothing back," said de Beaufort. "It was on every billboard and bus and subway stop and magazine and commercial break. People knew we were there. In an ocean of streamers and 50 billion networks and shows — where it's impossible to find things these days — they didn't take any chances. They threw everything at it, and it worked."
It's a gesture de Beaufort won't ever take for granted, especially because the series quickly got picked up for a second season. "I'm so grateful to [NBC]," she said, "because I have been on great shows before that nobody ever saw because nobody knew we existed. I am thankful to NBC for supporting us the way that they have."
The "Night Court" revival airs Tuesdays at 8:00 p.m. ET/PT on NBC and streams the next day on Peacock.