Night Court Snags A Massive Ratings Win For NBC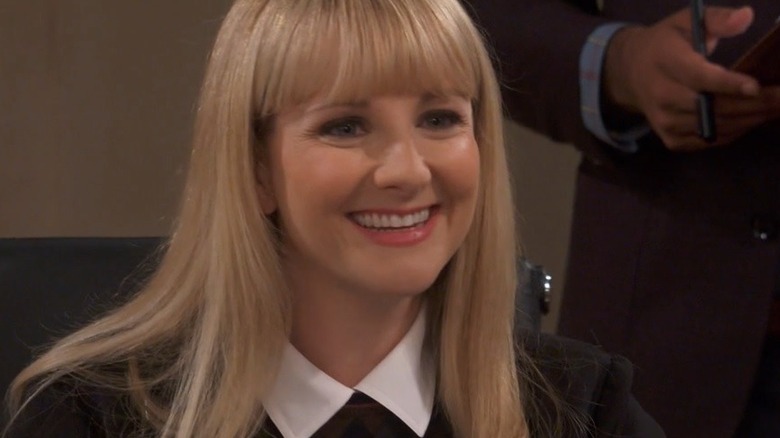 NBC
"Night Court" is a fondly remembered sitcom classic from the '80s and '90s, so it makes sense that NBC would attempt a revival. Thankfully for them, they managed to coax the one and only Dan Fielding (John Laroquette), the only part of the original cast of "Night Court" in the new version, back into the courtroom. But as it turns out, TV audiences were more enthusiastic about that return than almost anyone likely could have guessed. The new "Night Court" has already proven to be a surprise ratings smash for the network, pulling in numbers that are increasingly rare outside of live sports in a television landscape fragmented by a myriad of streaming options.
Nu-"Night Court" stars Melissa Rauch as Judge Abby Stone, the daughter of Judge Harry Stone (Harry Anderson, who died in 2018), the late head of the original "Night Court" gang of oddballs. Perhaps it is the alchemy of having a "Big Bang Theory" star leading the revival of another beloved sitcom or perhaps audiences are just hungry for more courtroom-set multi-cam antics, but either way, "Night Court" is a smash hit, of the kind that should get fans of network sitcoms excited. 
The premiere scored 7.39 million viewers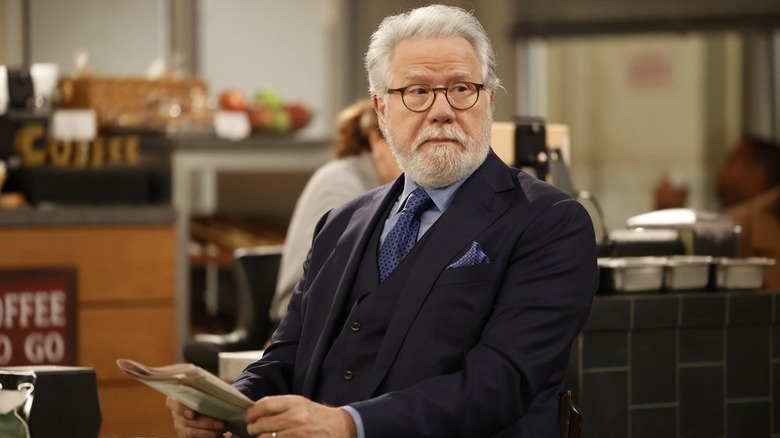 Jordin Althaus/NBC
The new "Night Court" was top of the heap for its Tuesday night premiere, with the first two episodes of the season airing back-to-back and scoring big numbers for NBC (per Variety). The first episode got the coveted (and endangered in today's viewing landscape) 1.0 rating among adults in the also coveted 18-49 age bracket, and a total of 7.39 million viewers.
The second episode saw about a 10% dip in viewership, but overall, the new "Night Court" is a rousing success. As noted by Variety, the show has become NBC's best-rated comedy premiere since the "Will & Grace" revival in 2017, and the best-rated such premiere for any network since "The Conners" the following year. On Twitter, The Hollywood Reporter writer Rick Porter further put the premiere's success into perspective by writing, "'Night Court' putting up a same day 1.0 18-49 rating for its premiere is surprising on its own – no network show has done that this season w/o an NFL lead-in."
It goes to show that revivals of departed sitcom favorites are a big cash cow on TV at the moment, and executives are no doubt combing through their archives looking for shows they might bring back.