Black Widow Movie Scores Red Sparrow Production Designer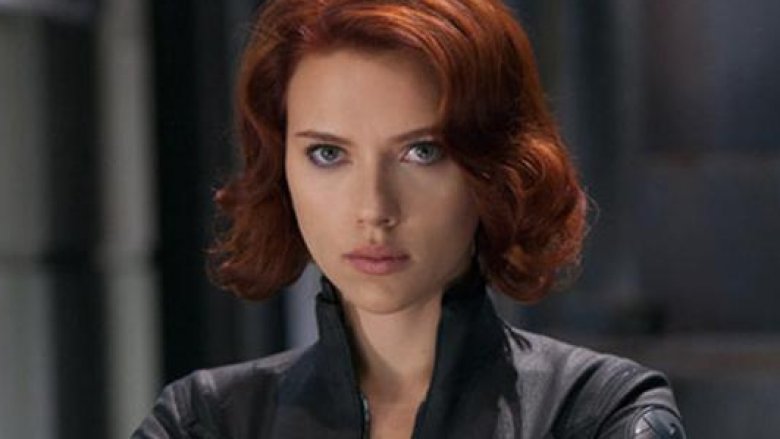 Marvel is making moves behind the scenes of its planned Black Widow film. 
A new report by Omega Underground indicates that Marvel Studios has hired Maria Djurkovic as the production designer on Black Widow. 
Djurkovic's name may not be familiar to the general public, but the last film she worked on should be: Red Sparrow, the Jennifer Lawrence-led movie that, ironically enough, had many viewers drawing comparisons to what a possible Black Widow pic might entail. 
Beyond Red Sparrow, Djurkovic has a wealth of experience in thrillers (like The Snowman), as well as period pieces (like Tinker Trailer Soldier Spy and The Imitation Game). She also worked as the produciotn designer on Gold, A Bigger Splash, The Invisible Woman, Mamma Mia!, Cassandra's Dream, Scoop, Man to Man, Vanity Fair, Sylvia, The Hours, The Grey Zone, and Billy Elliot.
Djurkovic joins screenwriter Jac Schaeffer (TiMER), who was recently tapped to pen the project's script. Marvel hasn't yet selected a director, although it's been reported that the studio has met and is still meeting with female filmmakers for the gig. Names like Amma Asante (who helmed A United Kingdom), Deniz Gamze Erguven (the director behind the Turkish film Mustang), and Chloe Zhao (who directed The Rider) have popped up in those discussions. 
Not a whole lot of concrete information on the Black Widow movie is available right now, but previously released story details indicate that the film will mirror what Marvel is doing with Captain Marvel and be set in the early years of the Marvel Cinematic Universe. (The Brie Larson-starrer takes place in the 1990s.) Of course, Scarlett Johansson will reprise her role as Natasha "Nat" Romanova, and her story will reportedly be split into two parts: one that focuses on her serving as a state secret agent in the KGB, and another that is set 15 years after the fall of the Soviet Union, which will unravel in our past but before Black Widow's MCU introduction in 2010's Iron Man 2. The Black Widow film might also include Sebastian Stan's Winter Solider, who helped train Natasha in the comics.
Black Widow scoring its production designer this early in development seems to hint that the film is eyeing a 2019 production start date. Omega Underground speculates that the film will begin shooting after Marvel's Guardians of the Galaxy Vol. 3, and may launch in cinemas sometime in 2020.