NCIS' Brian Dietzen Pushed For Authentic Representation For Jeremy Brighton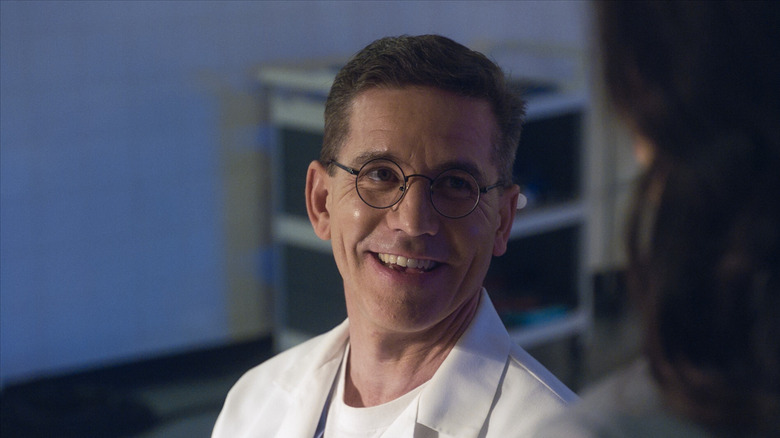 CBS
Season 20, Episode 14 ("Old Wounds") of "NCIS" features Jeremy Brighton (Michael Patrick Thornton), a character who uses a wheelchair. For Brian Dietzen, who also wrote the episode, in a country where 26% of the population has a disability, giving authenticity to the role was very crucial. "When we were developing this character, I said, 'I really want to see some representation of disabled actors on our show,'" Dietzen told Parade. "It was important to me. Our casting and the network and our producers all said, 'Yes, let's make this happen for sure; it's very, very important.'"
Even before the film "CODA" won the 2022 Academy Award for best picture, and the film's star, Troy Kotsur became the first deaf man to win an Oscar with the best supporting actor award, the glaring omission of the disabled in film and television has been an issue. While studies show representation of the disabled is higher in films at almost 60%, television representation sits at a pitiful 19% (via Nielsen). Shows such as "Hawkeye," which features the deaf Maya (Alaqua Cox), and "Sex Lives of College Girls" with a wheelchair-assisted Jocelyn (Lauren 'Lolo' Spencer) give the disabled a voice with their positive representation, but these characters are far from the norm.
Dietzen felt fortunate that Thornton took the part
CBS
In the "NCIS" episode, Brighton is Agent Alden Parker's (Gary Cole) old partner. While they were trying to capture a drug dealer, Parker accidentally shot Brighton, paralyzing him from the waist down. Brian Dietzen was thrilled that Michael Patrick Thornton took the role, telling Parade, "He's an absolutely terrific actor. He does use a wheelchair. He is talented beyond anything. We were so fortunate to have him be able to work with Gary [Cole]." Thornton, for his part, was excited to get a meaty role with a lot of screen time with Cole.
When he was 24 years old, Thornton had two spinal strokes that paralyzed him from the neck down. He recited Shakespeare while relearning how to talk and eventually got the use of his upper body back. He played Dr. Gabriel Fife in "Private Practice" for two years and most recently has been playing Dr. Cole Porter on "The Good Doctor" (via IMDb). "I hope I'm flipping the script, simply by visibility," he told NBC News. "Disabled people are the largest minority in the world and the least represented on TV and film and on stage. I try to take on roles where the disability is not a plot device, it's simply there, like the furniture in the room."