Solo: A Star Wars Story: What Billy Dee Williams Thought Of Donald Glover's Lando Calrissian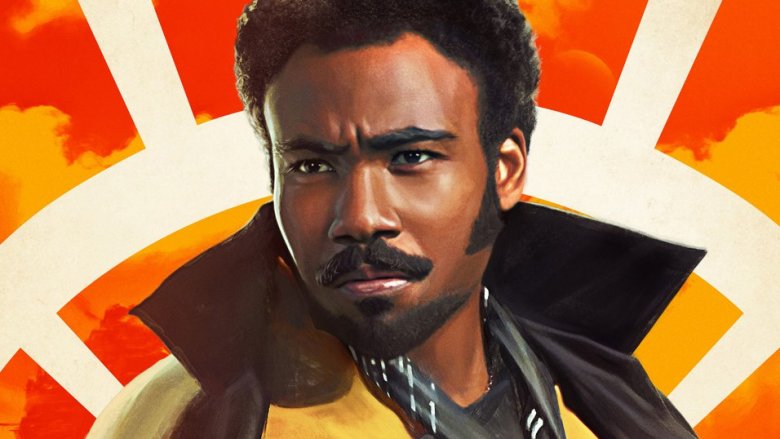 Walt Disney Studios Motion Pictures/Lucasfilm Ltd.
While Donald Glover may seem like the kind of guy who can literally do it all — his acting chops are every bit as fantastic as his rapping skills are — the upcoming Star Wars standalone Solo: A Star Wars Story presented him with an enormous feat some weren't sure he could achieve: playing a young Lando Calrissian, the smooth-talking gambling man originated by Billy Dee Williams. 
First reactions to Solo: A Star Wars Story and the first round of official reviews of the flick have applauded Glover's performance as Lando, with many arguing that he completely stole the show and others demanding that Lando get his own origin story movie with Glover in the lead role. All that is great and wonderful, but there's really only one person whose approval Glover needs — and that's Williams himself. 
As it turns out, Williams loves Glover's take on Lando as much as the rest of the world does. Glover revealed to ComicBook.com that Williams, who attended the premiere of Solo: A Star Wars Story, gave him his coveted stamp of approval. 
"He texted me," Glover said. "He said, 'You did a good job.' That was all I wanted, all I needed."
Glover and Williams previously linked up to discuss Lando, specifically how Glover should approach properly portraying him in Solo. Apparently, that chat paid off in kind, with Williams noting to ComicBook.com's JK Schmidt that he "enjoyed the new movie" and endorsing what Glover did in the movie. 
"It definitely made me feel like I didn't let him down," added Glover. "He was such an iconic figure in the first one, in The Empire Strikes Back, that I definitely didn't want to let him down."
Mission most definitely accomplished. 
Directed by Ron Howard, Solo: A Star Wars Story also features Alden Ehrenreich as Han Solo, Woody Harrelson as Tobias Beckett, Emilia Clarke as Qi'ra, Thandie Newton as Val, Phoebe Waller-Bridge as L3-37, Joonas Suotamo as Chewbacca, Paul Bettany as Dryden Vos, and Jon Favreau as the voice of Rio Durant.
The rest of the world, and not just the lucky ones who saw the film ahead of time, can witness Glover's take on Lando Calrissian when the film hits theaters on May 25.