The Disney+ MCU Series Release Windows Have Changed - What Could This Mean?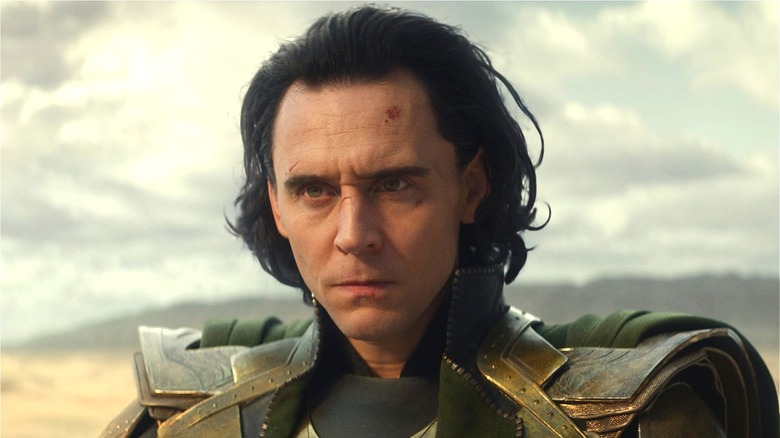 Marvel Studios/Disney+
Phase 5 of the Marvel Cinematic Universe officially kicked off with the release of "Ant Man and the Wasp: Quantumania" in February 2023, bringing with it a brand new chapter for Earth's Mightiest Heroes and their allies across the multiverse. Continuing the trend that began in Phase 4, some of the most important stories of Phase 5 will be told on the small screen as Disney+ rolls out more original programming tied to the MCU.
Phase 5 will incorporate the TV shows "Secret Invasion," "Ironheart," "Echo," "Agatha: Coven of Chaos," "Daredevil: Born Again," and the second seasons of both "What If...?" and "Loki." All of these should have a massive impact on the overarching story of the MCU, particularly those shows tied to the franchise's latest big bad, Kang the Conqueror (Jonathan Majors). There's a lot of Marvel on the horizon, but it seems as though the release windows for the Phase 5 Disney+ shows have changed — the drop dates for "What If...?" Season 2 (originally early 2023), "Secret Invasion" (originally Spring 2023), and "Loki" Season 2 (originally Summer 2023) have been changed to "Coming Soon" on the Disney+ website.
These changes could mean a variety of things, but more than anything they indicate that these shows are likely to be delayed and given new release dates at some point in the future. The big question here is why Marvel would change these dates so close to the proposed releases.
Several major delays have already impacted Phase 5 and Phase 6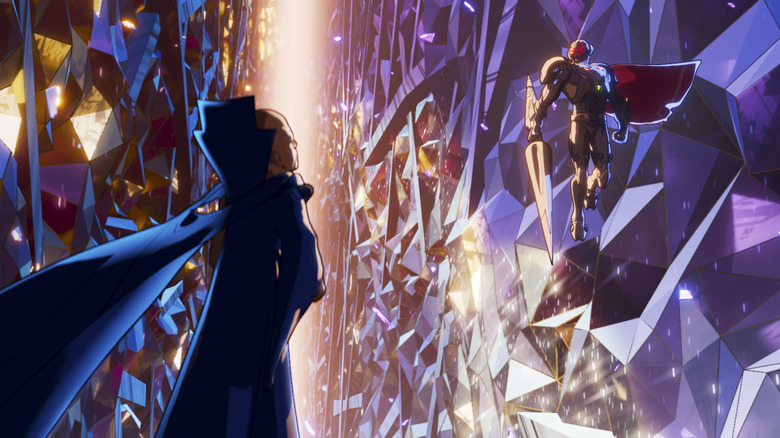 Marvel Studios/Disney+
Changing all of these release windows at the same time is a clear signal that delays are going to hit the upcoming Disney+ MCU shows, which should come as no surprise to Marvel fans when you consider the delays that have already impacted other projects across the MCU. In October 2022 it was announced that production on the Phase 5 film "Blade" would be halted indefinitely while the film searched for a new director following the departure of Bassam Tariq. This was then followed by a slew of delays that pushed nearly every film from Phase 6 into a new release window. "Deadpool 3," "Fantastic Four," and "Avengers: Secret Wars" were all moved back, with just "Avengers: Kang Dynasty" hanging on to its originally scheduled release date.
On top of those delays, it was announced in February 2023 that the Phase 5 project "The Marvels" had been pushed back four months and is now expected to release in November 2023. Considering the sheer number of delays that Marvel has announced in the past few months, it's no wonder that these schedule changes have started to impact their original Disney+ shows alongside their films. That said, it's still quite surprising that these changes came so late in the game for shows like "What If...?" and "Secret Invasion," both of which had rapidly-approaching release dates.
The latest delays could be related to a push for quality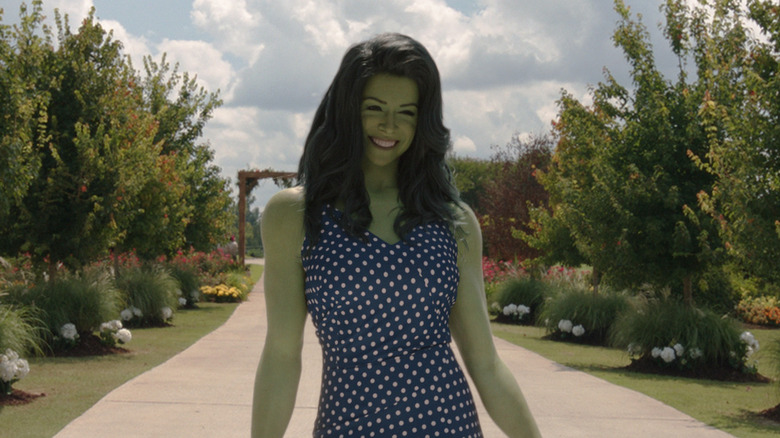 Marvel Studios/Disney+
It's no secret that Phase 4 of the MCU received some heavy criticism from both fans and critics alike. Although there were certainly many high points of this phase (including the critically acclaimed "Shang-Chi and the Legend of the Ten Rings," as well as the international phenomenon that was "Spider-Man: No Way Home"), the lows were extremely low, causing many fans online to claim that the MCU has started to decline in quality.
"Phase Four can be summed up as follows, 'Badly written stories, butchering of the original characters, plot holes, unoriginality, and lack of soul,'" wrote @SW_Fan10000 on Twitter. Meanwhile, user @asher_elbein said: "People say that Marvel's Phase Four has been bad. But it actually did me a huge service: it broke me of the habit of watching those movies." With Disney CEO Bob Iger asserting that "quality not volume" is the new motto for Disney in 2023 (via Deadline), it seems as though these delays might be related to the overall quality of the Disney+ shows set to release in 2023 — maybe they simply need some fine tuning before they drop on the streaming service.
The Disney+ original "She-Hulk: Attorney at Law" infamously needed an overhaul after the special effects in the trailer were deemed underwhelming. Perhaps these recent delays represent more of that dedication to quality for future MCU projects, though it remains to be seen exactly why these shows are being pushed back, and when they will receive new release dates.