The Marvels Has Been Pushed From Summer 2023 To November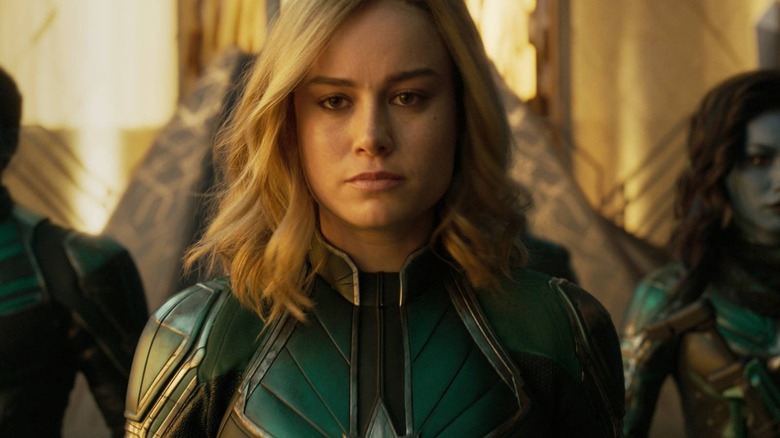 Marvel Studios/Disney
On the same day "Ant-Man and the Wasp: Quantumania" comes out in theaters, Marvel Studios decided to pump the brakes a bit on one of its other 2023 releases. The sequel to "Captain Marvel," titled "The Marvels," was originally set to come out on July 28 this year. The film would see Captain Marvel (Brie Larson) team up with other women who share similar powers to her, including Kamala Khan (Iman Vellani) and Monica Rambeau (Teyonah Parris). As Larson posted on Twitter, the film's new release date is November 10, pushing it back a full three months.
However, she also shared our first poster of the film, which sees the three characters in a vertical line to one another. No official explanation has been provided for the delay, but Disney is making up for it another way. The studio will put the upcoming "Haunted Mansion" film in its place. That movie was originally slated for an August 11 release, but it will now come out on July 28. The reason behind "The Marvels" switch-up may come down to Disney's new policy to focus on quality over quantity when it comes to its tentpole franchises. 
Disney's pulling back on Marvel output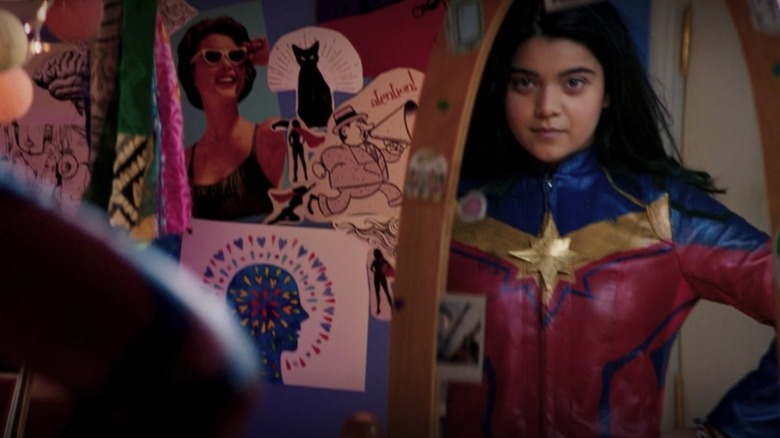 Marvel Studios/Disney+
Disney had a changing of the guard recently. Bob Iger came back as Disney CEO, and a big part of his return came down to cutting costs across the company and better curating the content it puts out, especially when it comes to the heavy hitter known as Marvel. Marvel Studios put out 18 projects across its Phase Four, more than any other phase to date within a small timeframe. That includes films and TV series on Disney+, but it's pulling back the reins a bit. 2023 will see the release of three Marvel movies, namely "Ant-Man and the Wasp: Quantumania," "Guardians of the Galaxy Vol. 3," and "The Marvels." It's also only going to put out two Marvel series as of this writing — "Secret Invasion" and "Loki" Season 2. 
Part of the reason for "The Marvels" push-back could be a result of wanting to ensure the project is as good as possible before unleashing it on the masses. This sentiment was further echoed by Marvel Studios head Kevin Feige, who told Entertainment Weekly, "We want Marvel Studios and the MCU projects to really stand out and stand above. So, people will see that as we get further into Phase 5 and 6. The pace at which we're putting out the Disney+ shows will change so they can each get a chance to shine."
Hopefully, "The Marvels" will be worth the wait, as it's now scheduled to come out on November 10.