Ryan Reynolds Explains How Josh Brolin's Deadpool 2 Casting Happened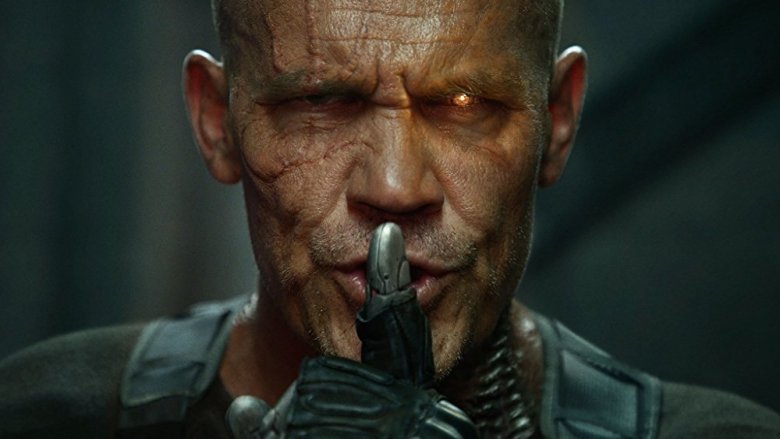 Josh Brolin was always destined for Deadpool 2. Star Ryan Reynolds revealed in a recent interview with Collider that Brolin was he and director David Leitch's first choice for the role of the time-traveling mutant Cable, although they weren't able to get him on board until they pushed their production schedule back.
"Finding [Cable's] voice on this particular film was pretty easy 'cause Josh was the first guy that we wanted for the role, but then he wasn't available," Reynolds said. "So as soon as our production schedule pushed back a few months, then somebody, I think it was Dave Leitch, had the wise idea to say, 'Hey, maybe we should ask Brolin again, maybe he's available now.' And lo and behold he was."
The search for Cable was fairly extensive, with the trades reporting at points that Man of Steel's Michael Shannon and Stranger Things' David Harbour were in the running for the part. Brad Pitt was also at one point in talks for the role, although he couldn't make the schedule work. At the time of Brolin's casting, it was said that he emerged as a surprise contender late in the process, fitting with the scheduling issues Reynolds described.
Brolin has received rave reviews for his performance in the film, which has been lauded by critics with an 84 percent rating on Rotten Tomatoes. The movie features Reynolds' Wade Wilson facing off again Cable as they fight over what to do about a dangerous young mutant (Julian Dennison). The movie brings together the X-Force, including Zazie Beetz's Domino, Terry Crews' Bedlam, Lewis Tan's Shatterstar, Bill Skarsgard's Zeitgeist, and Rob Delaney's Peter.
Morena Baccarin, T.J. Miller, Brianna Hildebrand, Jack Kesy, Stefan Kapicic, Leslie Uggams, Karan Soni, Shioli Kutsuna, and Eddie Marsan also star in Deadpool 2, which is directed by David Leitch based off a script from Reynolds and the first movie's Rhett Reese and Paul Wernick. The film, which is projected to bring in somewhere around $138 million in its opening weekend, is in theaters now.