Deadpool 2: First Look At Josh Brolin's Cable Revealed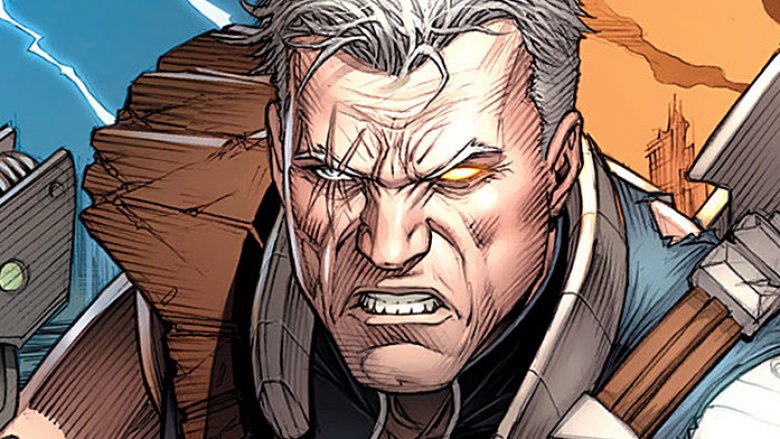 Marvel
Our first look at Deadpool 2's Cable is here. Ryan Reynolds shared a glimpse at Josh Brolin in costume as the famed mutant on his social media early Monday, just a week after he shared the first look at Atlanta's Zazie Beetz as Domino.
DeadPool 2: Your premium #Cable provider. #DeadPool2 pic.twitter.com/LboS0iVDqZ

— Ryan Reynolds (@VancityReynolds) August 7, 2017

Brolin won the role of Cable after an extensive casting search that also included the likes of Michael Shannon, Brad Pitt, and David Harbour. The actor has since been bulking up for the role, posting workout pics teasing a jacked physique for his time in the spotlight as the mutant. The first look at the character clearly shows that his workout paid off, as Brolin looks terrifying and intense as he stares down the camera. 
Domino and Cable are not the only notable additions to Deadpool 2. Other new cast members include The Strain's Jack Kesy as the villain, who many believe is Black Tom, a mutant who can fire concussive blasts using a wooden object and who can manipulate energy through plants, and The Outsider's Shioli Kutsuna in an undisclosed "key role." Hunt for the Wilderpeople breakout Julian Dennison is also a part of the cast, and rumor has it that the film could include a number of other notable X-Force characters as well.
In addition to Reynolds, the movie will also see the return of a few other notable actors from the first movie, including T.J. Miller's Weasel, Morena Baccarin's Vanessa, Brianna Hildebrand's Negasonic Teenage Warhead, Stefan Kapacic's Colossus, Leslie Uggams' Blind Al, and Karan Soni's Dopinder. David Leitch takes over as director for Tim Miller, working off a script from the first movie's Rhett Reese and Paul Wernick. The movie is set for a June 1, 2018 release; while we wait, see why the finished product will blow everyone away.