The Last Of Us Finale Versus The Oscars: Which Got More Viewers?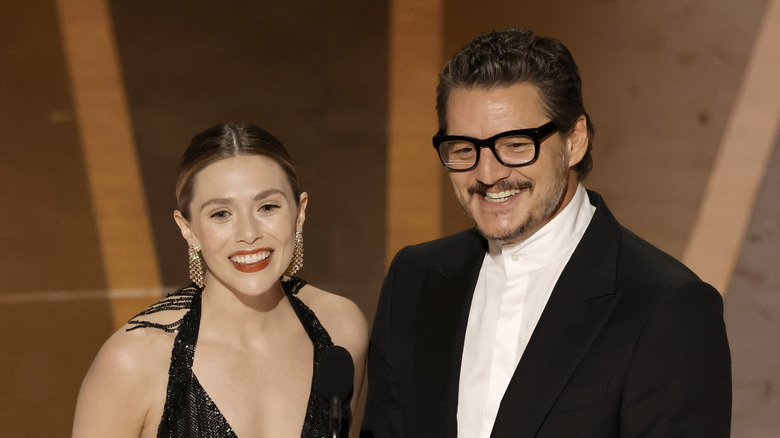 Kevin Winter/Getty Images
Two juggernaut television events aired simultaneously on Sunday night, with the season finale of HBO's hit drama "The Last of Us" competing against the 2023 Oscars. Given the massive success Warner Bros. Discovery has seen with its latest flagship offering, many wondered whether "The Last of Us" would hold its own against the Academy Awards, which is typically a massive draw for eyeballs.
"The Last of Us" reached record viewership, according to Variety, garnering 8.2 million viewers even as the Academy Awards handed out Oscar gold over on ABC. However, as documented by The Wrap, Hollywood's most prestigious award show still dwarfed the apocalyptic drama, racking up a viewership of 18.7 million.
"The Last of Us" had previously faced award show competition when its fourth episode aired concurrently with the Grammys. Yet, it still drew in 7.5 million viewers even as the music industry celebrated 50 years of hip-hop and presented a new award to Dr. Dre. However, when Episode 5 was confronted with the Superbowl in its time slot, HBO chose to release the episode two days earlier than scheduled rather than go toe-to-toe with television's biggest annual event.
A heartwarming Oscars couldn't slow the fungus apocalypse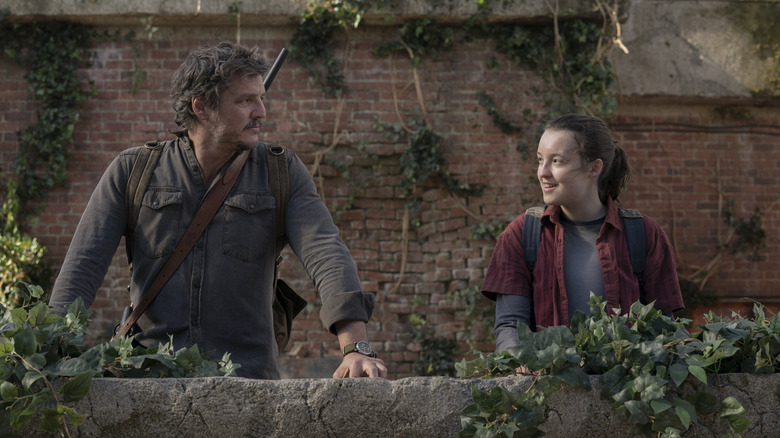 HBO
ABC hosted the 95th Academy Awards, where The Daniels' swept the categories with their indie science-fiction drama "Everything Everywhere All at Once." The film, which garnered statuettes for its lead Michelle Yeoh and supporting actor Ke Huy Quan, also took home Best Picture at the end of the night. Though an unconventional choice for the Academy, it had been favored to win by many projections. The night was full of viral moments, such as Quan's tearful acceptance speech, and ultimately set a three-year high in viewership for the Academy.
Meanwhile, Pedro Pascal and Bella Ramsey battled Infected (don't call them zombies) in a post-apocalyptic wasteland where the only use an Oscar statuette would find is as a blunt-force melee weapon. "The Last of Us" set high expectations for Warner Bros. Discovery with its premiere, which was the most watched HBO debut since "Boardwalk Empire" in 2010 with 4.7 million viewers. 
In its second week, it saw the largest week-over-week viewership jump in HBO's history. Even compared to other massive HBO hits like "House of the Dragon," "The Last of Us" had lasting power. While the "Game of Thrones" spin-off had higher viewing numbers, those figures decreased over the course of the season, dropping from 9.99 million for its season premiere to 9.3 million for the season finale.