The Oscars Made A Bold Choice This Year - To Actually Appreciate Achievements In Filmmaking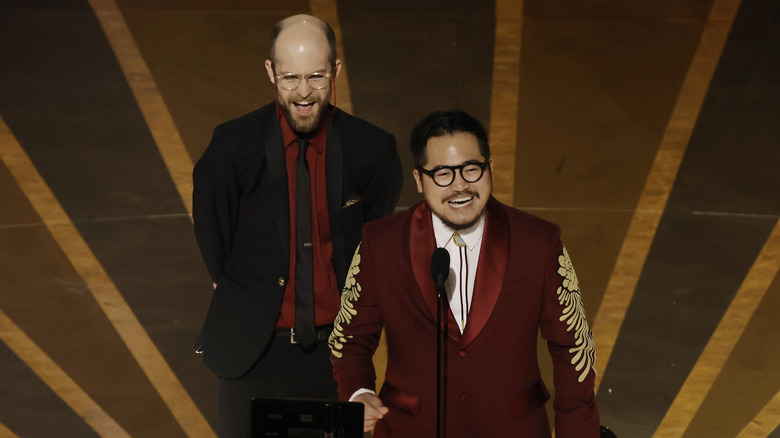 Kevin Winter/Getty Images
The 2023 Academy Awards ceremony, which marked the 95th year that the event has taken place, took a totally wild swing — no, not the one Will Smith took at Chris Rock. (That was a cheap shot, as was the one Will Smith took at Chris Rock.) For years, the Oscars have assembled a group of amazing movies, decided which ones should duke it out for the title of "best picture" of the previous year, and then spent over three hours just absolutely dunking on the movies they claim to celebrate. And you know what? That blows.
I should be clear, right off the bat, that I am perhaps the last person living who unabashedly loves the Oscars. Every year, I prepare for it like most people prepare for the Super Bowl (which, considering that I'm from Philadelphia and the Eagles have played twice in the past several years, is a strong statement). I've hosted parties, I've filled out ballots, I cried like a weirdo when "Parasite" won, and every single year, I brace myself for frustration and disappointment, because we live in a post-"Green Book" world. But this year? This year took a big turn by actually celebrating movies, as if the Academy actually enjoys cinematic accomplishments.
This shouldn't be notable or newsworthy, but we live in the worst timeline — so it is! Filmmaking is an incredible art that unites people across the globe and has been a vital part of society for decades. It's nice that the Academy finally figured this out in their 95th year of existence.
The Academy finally just... celebrated movies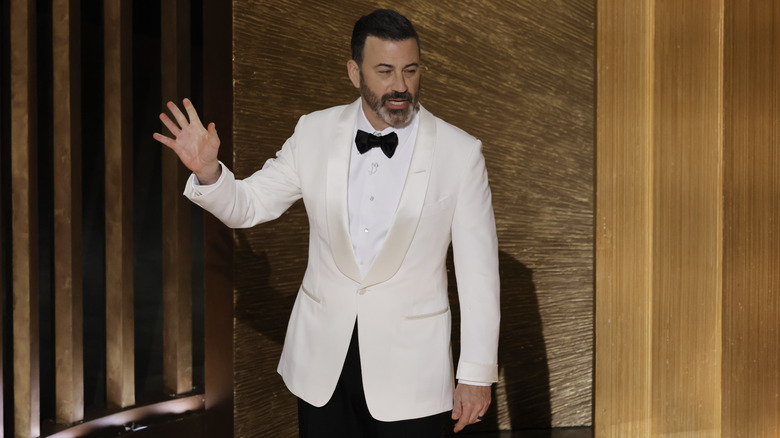 Kevin Winter/Getty Images
Normally, the Oscars are basically just a giant joke at the expense of, well, movies. There's no mention of how everyone on the red carpet is wearing millions of dollars worth of jewelry and is subsequently tailed by security, or that sometimes E! makes ladies stick their hand in a box for a "mani-cam," or that this entire event is just a little bit ridiculous in the best way. Instead, whichever late night host named James is tapped with hosting the event rolls in and details precisely why each and every movie nominated that evening sucks. It's not a particularly fun tradition. If I wanted to hear why all the Oscar movies from any given year are terrible, I'd go to a bar and find a guy with a neckbeard.
It's been frustrating, as a dingbat devoted to this absurd circus, to watch as the Oscars eat their own children year after year. This year was finally different, though, and I haven't felt this overjoyed since Bong Joon-Ho kissed his little gold man on the mouth. It felt like, after all of this time — perhaps because the film industry was hit hard by COVID-19 like the rest of us, or maybe because we're all just still really jazzed about Top Gun: Maverick — the Academy really loved the movies they nominated, and wanted everybody else to appreciate them as well. This shouldn't feel like a nice change of pace, but it definitely is; the fact is that this was another year of particularly great movies, and they should be praised and celebrated, not the butt of a bunch of stale jokes.
This year's Oscars was full of feel-great moments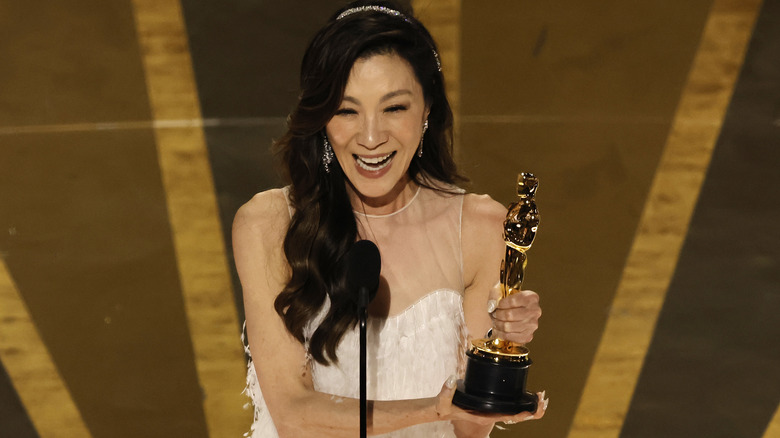 Kevin Winter/Getty Images
It's possible that part of the reason that this year's Oscars felt so dang celebratory is that the people who won the awards were so overjoyed to even be included, much less rewarded. Two highlights came at the beginning of the night when Ke Huy Quan and Jamie Lee Curtis, who both played supporting roles in "Everything Everywhere All at Once," and who were both first-time nominees, won in their categories. The Daniels — Kwan and Scheinert — who directed the multiversal movie, wept through their own acceptance speeches for original screenplay and director, making the audience laugh and cry and jump to their feet.
The joy that came from so many of the night's wins was palpable, and even host Jimmy Kimmel's bits were, largely, nice — especially when he brought out my girl Jenny the donkey from "The Banshees of Inisherin." Brendan Fraser, who has been blacklisted from Hollywood for years, was the millionth winner to make me tear up like I was chopping onions or watching a Subaru commercial about an aging dog. After four decades of incredible performances, Michelle Yeoh was finally recognized for her work in "EEAAO." That film's Best Picture win was pure, unbridled joy. All in all, it was a good night for feeling good, and the Academy finally just let that happen without crapping all over it.
Movies are fun when you boil them down to their very essence, unless we're talking about "Blonde." The overall point here is that the Academy finally remembered that they're fun, and presented the most celebratory, joyful, and genuinely enjoyable broadcast in quite some time. This will, hopefully, continue as the Academy acknowledges that movies are a good thing, and not just an annoying thing they have to deal with once a year.