Tulsa King: Why Terence Winter Changed The Show's Setting From Kansas City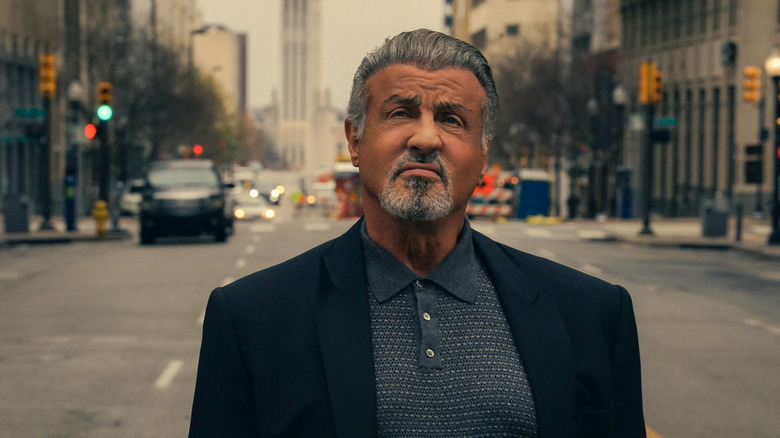 Brian Douglas/Paramount+
For a show as rough and tough as the Paramount + crime drama "Tulsa King," it would only make sense to set the series in a similarly savage setting. But it wasn't originally Tulsa, Oklahoma that would have seen the rising reign of crime boss Dwight Manfredi (Sylvester Stallone) and company.  
In an interview with The Hollywood Reporter, co-producer David Glasser revealed that the script received by him from show creator Taylor Sheridan was originally entitled "Kansas City King." However, after bringing "Boardwalk Empire" and "Sopranos" producer Terence Winter on board as showrunner, some changes were made to prevent the show from following similar crime drama clichés. One of these altered elements was the location, with Winter telling The Hollywood Reporter, "It didn't feel remote enough. The New Yorker in me started thinking, 'All right, what sounds like the middle of nowhere? I looked at the map and I'm like, 'Oklahoma.'"
While "Kansas City King" certainly has a nice ring to it, it's likely the show wouldn't have impressed critics and audiences as much without its unique setting. And it's that same setting that gave the production its fair share of dilemmas. 
Shooting in Tulsa wasn't easy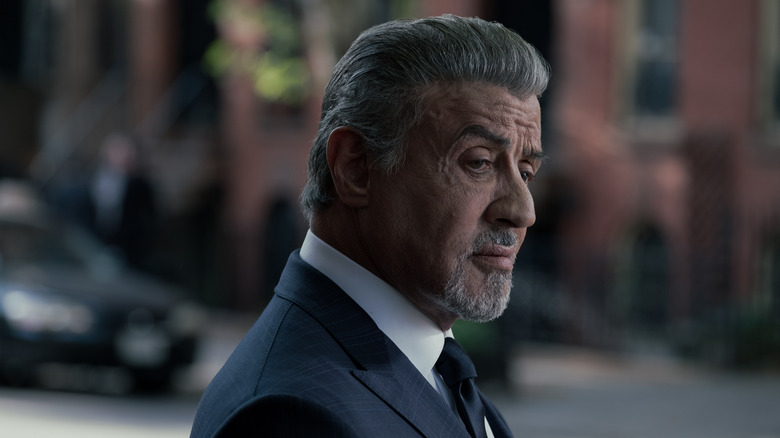 Walter Thomson/Paramount+
Setting "Tulsa King" in the Oklahoma city was perhaps easier said than done. To give the show an authentic feel and tone, much of it was actually shot in and around various areas in Oklahoma. Cities such as Tulsa, Oklahoma City, and Bethany were all used, as well as the actual Tulsa International Airport. "Tulsa King" ended up being the largest scripted TV show to ever be shot in the state, with the crew taking advantage of the state's recently added production incentive program. 
But filming in the city was no walk in the park. Sylvester Stallone tells USA Today that the city's unpredictable weather made for a hectic shoot, even going as far as likening the experience to an equally barbaric set of productions. "It was brutally intensive," Stallone comments. " ... like shooting 'Rocky I' to 'Rocky V,' all nonstop. Keeping your focus and not becoming agitated while being away from your family, that's not an easy balancing act." As a result of the rough conditions, the second season of "Tulsa King," along with seeing the departure of Terrence Winter as showrunner, will no longer be filming in Oklahoma.