Terence Winter's Departure As Showrunner Has Tulsa King Fans Alarmed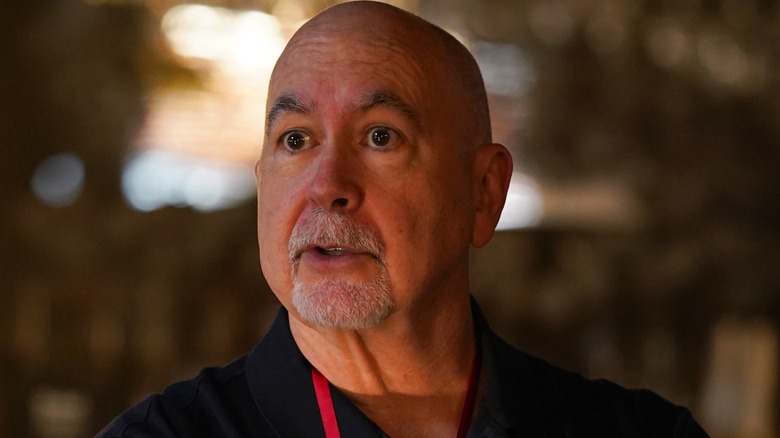 Brian Douglas/Paramount+.
Competition between streaming services means more content than ever before — among those originals, only a few will stand out. "Tulsa King" is one of those properties to become a hit, bringing in ratings on par with larger and more touted projects. The crime drama focuses on Dwight Manfredi (Sylvester Stallone), after 25 years in prison the mafia man is sent to Tulsa; his new life comes with a blend of comedy and drama that is rarely exhibited in the sub-genre. Reactions to the series have been mostly positive, with many critics citing Stallone's performance as well as its blend of genres. Taylor Sheridan's series included a figure that was all too familiar with critically-acclaimed dramas centered around mob life.
Terence Winter came to "Tulsa King" already aware of what it meant to be involved with prestige TV. The writer created HBO's Atlantic City crime drama "Boardwalk Empire." More than just its executive producer, Winter acted as showrunner in addition to writing several episodes, unlike "King," the critically-acclaimed series was set in the 1920s. He presented a more modern take on the crime world as an executive producer on "The Sopranos." His time on the show saw Winter write 25 episodes in addition to the producer credit. With that background, it seemed like Winter and "Tulsa King" would be a perfect match, lasting over the series' entire run. But the latest news about "Tulsa King" is showing viewers that nothing is predictable both on-screen and off.
Fans had problems with several storylines during the first season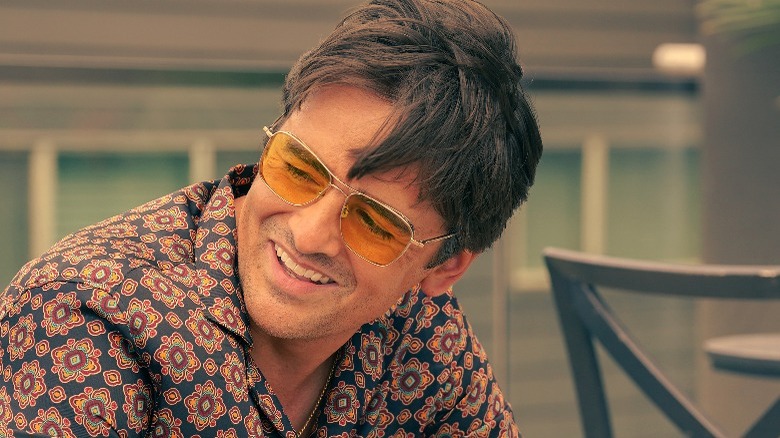 Brian Douglas/Paramount+
"Tulsa King" was renewed for a 2nd season soon after its premiere. It would be months later before news hit of Terence Winter stepping away from the showrunner role. The reasons that were given point toward the multi-hyphenate's other projects in the works. Notable among the list is a collaboration with famed director Martin Scorcese and another period piece set around '80s baseball. Other reports suggest it was something more in line with creative differences between Winter and series creator Taylor Sheridan, according to Deadline.
The announcement of Winter's departure has "Tulsa King" fans speculating about the series' future. Viewers took to social media with their opinions about what lies ahead. While some are staying optimistic, others are not so sure about the direction. A Reddit thread devoted to the showrunner change was front and center in the debate. Not everyone was convinced that Winter brought out the best in the series. "It's not like TK S1 was without its issues. This might be a good thing," wrote u/baummer. Another user backed up that sentiment and went even further with their complaints about Season 1. "Can't be worse written then the first season. Good god that ending with the bikers was some of the laziest writing I've ever seen," u/socalfishman posted later. 
The latter was a common complaint, as the Black Macadam gang saw their story resolved during Season 1. In the season finale, they fight against Manfredi and his team in a brutal shootout; he ultimately shoots gang leader Waltrip (Ritchie Coster) to end their battle.
Creator Taylor Sheridan's involvement was also called into question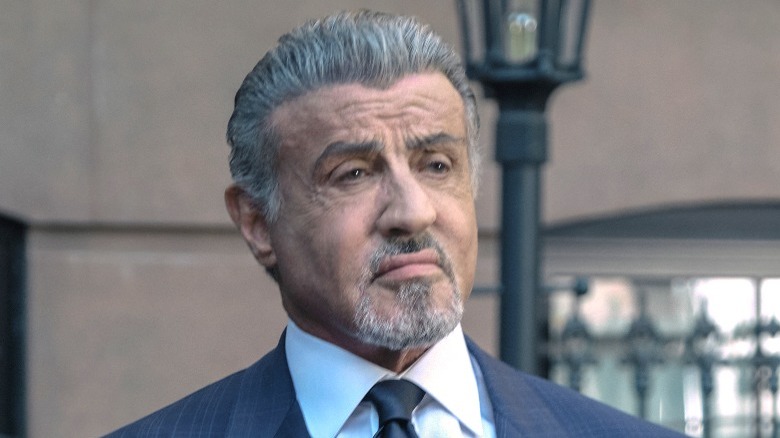 Walter Thomson/Paramount+
A big concern seems to cover the series' creator Taylor Sheridan's involvement with numerous projects. Currently, he is heading up the "Yellowstone" franchise, which includes the original series, "1883," and "1923." That's in addition to several series outside the Dutton family saga. Having so many projects at once is worrisome to certain fans. "So now Taylor Sheridan has complete control, along with the other 17 shows he's making? That's not good," wrote u/tspangle88. u/Commercial-Bowler945 saw potential in the show's "Sopranos"-meets-dark-comedy theme but called Sheridan corny before pondering whether he can pull this off.
Terence Winter's departure also had users questioning the overall writing for Season 1. In one of the thread's most creative posts, u/daveblankenship compared "Tulsa King" to junk food — namely a Big Mac and bag of chips — before admitting the show was one of the laziest and most ridiculous they had ever seen. They were far from the only user to share those feelings about the direction of season 1 storylines. Whether it be Manfredi's love interest or reasons for the twist ending, everyone seemed to have an opinion. "Given the lack of quality in season 1, I doubt this will make much difference," posted u/BillsFan82.
Ultimately, u/HeavyMetalLyrics might just have just won the thread with their comments about the entire series. "Does anybody really expect Tulsa King to have good writing? We all know it exists for its creators to secure the bag and for us to enjoy Stallone doing completely unrealistic badass king s***," they posted. The user's thoughts instantly turned to where the upcoming storylines will take the characters and a total lack of enthusiasm. "I can't imagine anyone holding their breath in anticipation of where the story will go in season 2."