Ryan Reynolds Gives An Update On The X-Force Movie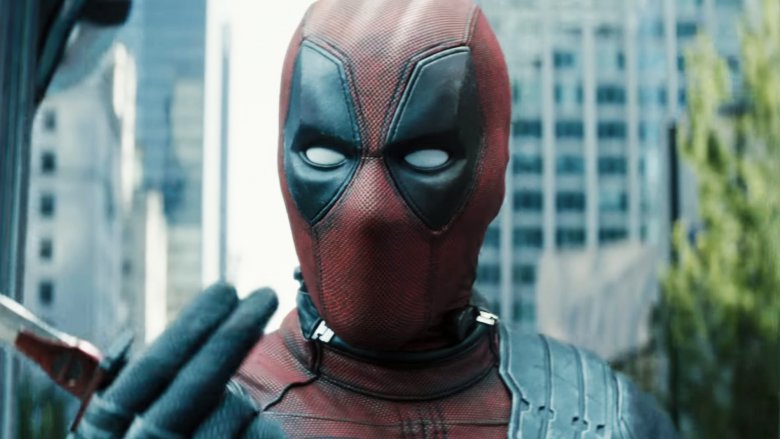 It's mutant mania in Hollywood right now, with everyone's attention turned to Ryan Reynolds' Merc with a Mouth and the hotly anticipated Deadpool 2, which will launch in theaters this Friday (May 18). But movie lovers are also looking ahead, eyeing another Deadpool-starring film that sits on the horizon: X-Force. 
Reynolds recently sat down with Collider's Steve Weintraub to talk all things Deadpool 2 and give an update on X-Force. 
The actor, who is eager to reprise his role as the foul-mouthed anti-hero, praised writer-director Drew Goddard (The Cabin in the Woods) and said that he can't wait to work with the creative on the Deadpool spinoff. 
"I just wanna work with Drew. I mean, I love him and he has such an interesting take on where he wants to take that world. I see it being a real ensemble on a lot of levels just because I think it's interesting for Deadpool to kinda function in the way he does in his own universe. You always get to sort of find some way to position him as the underdog or take everything away from him, but for him to function in an ensemble [in X-Force] is a lot of fun," Reynolds said. "I think there's a real opportunity to not burden the narrative by shattering Wade's life, so then at the beginning our movie you get to have him just be part of the team, which is obviously a very challenging prospect for someone like Wade Wilson. So, I'm really excited about that. I'm excited about a couple new characters that we're talking about. And I'm really especially excited to work with Drew. He's just amazing."
Goddard currently has both hands on deck for Bad Times at the El Royale, leaving X-Force without a production start date. But Reynolds noted that the project doesn't even have a completed script yet, so fans shouldn't be too fused about other unknowns. "There's a storyline that everyone's happy with, but there isn't a script yet," the actor stated. "That's yet to come."
In terms of what that storyline will entail, Reynolds couldn't dish up any details, but did mention that there's been no confirmation on what rating the film will receive. Many have assumed that because Deadpool and Deadpool 2 are both R-rated, X-Force will be as well; however, that might not necessarily be the case. 
"It's all story first. I don't think anybody's thinking about the rating. I mean, my sort of wild guess would be that it would be an R-rated movie, but again, right now we're just assembling the troops to figure out what story we would tell," explained Reynolds. "And it's a ways away from shooting still, and I don't even have an idea as to the exact date. But yeah, we'll see. Story first though."
Another assumption many have made is that Disney's acquisition of most of Fox's assets would derail X-Force. Thankfully, Reynolds noted that the $52.4 billion merger hasn't affected the film's development, and that things are looking bright overall. 
"It really is at the moment — and maybe it's an illusion, and maybe I'm naïve — but it's business as usual at Fox," he said. "I also like to think, and again I don't know anything, I'm not an executive over there, but I like to think that the acquisition of Fox, by whether be it Comcast, Disney, or Myspace for f***'s sakes, I like to think that whoever buys Fox is buying it to keep intact, and to allow it to be its own entity. I mean, it's a valuable asset, it's under a totally different set of rules and leadership. So, I don't know, I would assume that it's just gonna be business as usual."
Though X-Force could still be a few years away, Reynolds' optimism and enthusiasm about the film is a promising sign. With any luck, Goddard will get started on a script soon and a solid story will be locked in place.