Seann William Scott Replaces Clayne Crawford For Lethal Weapon Season 3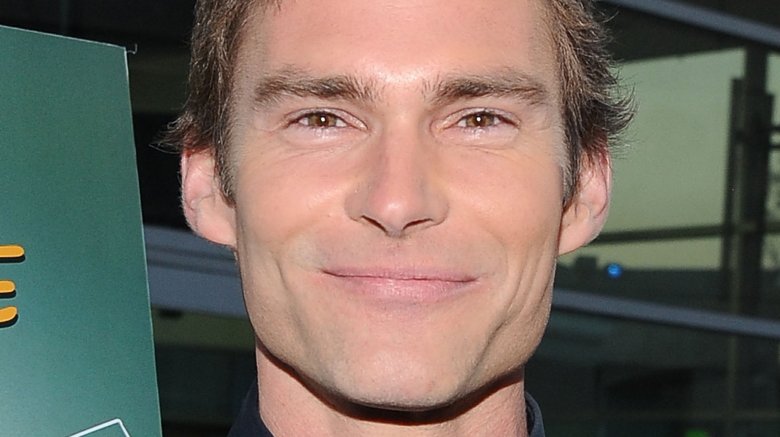 Getty Images
Fox is moving forward with Lethal Weapon season three — just without embattled star Clayne Crawford. According to The Hollywood Reporter, American Pie actor Seann William Scott will replace Crawford for the show's recently ordered third season following Crawford's firing for alleged bad behavior on set.
Producers Warner Bros. Television opted not to pick up Crawford's contract for a third season after he was reportedly reprimanded for multiple incidents of bad behavior while filming the show's second season. Crawford later apologized for the incidents, explaining that he became angry after what he saw as unsafe working conditions on set. The actor said that he apologized, completed studio-appointed therapy, and even gave a "sizable portion" of his paycheck to the other parties involved in the conflicts.
Crawford's behavior put the renewal of the show at risk, despite the fact that it is one of Fox's better performing dramas and performs well internationally. With Scott on board, Fox is able to bring back the show for a third season. It's unclear exactly who Scott will be playing, but his character will provide a new partner for Murtaugh (Damon Wayans). Rumor has it that Scott's character could be playing the brother of Crawford's Martin Riggs.
"Seann is a fantastic addition to this already amazing cast," Fox Entertainment president Michael Thorn said in a statement. "Lethal Weapon is packed with action, drama and pure fun and we can't wait to see Damon and Seann together on screen. [Showrunner] Matt Miller, his incredible team and everyone at Warner Bros. have been tremendous partners, and we're thrilled to bring this show back for another season."
Scott's most recent film role was in Super Troopers 2. Outside of playing Steve Stifler in the American Pie franchise, the actor is also known for Goon and Goon: Last of the Enforcers, Just Before I Go, Cop Out, Movie 43, Role Models, Old School, Jay and Silent Bob Strike Back, Dude, Where's My Car?, Final Destination, and the Ice Age films.
Lethal Weapon joins fellow renewed Fox dramas Empire, Star, The Gifted, 911, and The Resident. The show's renewal puts another question mark next to the fate of the network's DC drama Gotham, which could reportedly get renewed for a shortened 13-episode season in order to reach the 100-episode mark needed for syndication. Fox's returning comedies include Family Guy, Bob's Burgers, The Simpsons, and Tim Allen's Last Man Standing, which the network revived after its ABC cancellation last year.