Lethal Weapon Star Clayne Crawford Officially Fired From Series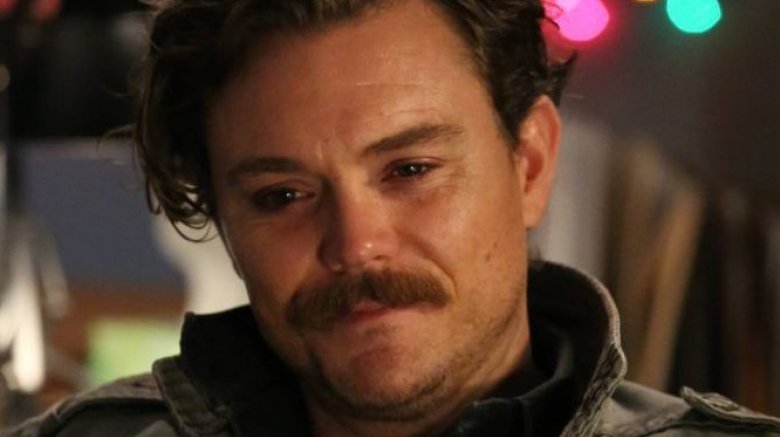 Fox
Lethal Weapon is discharging a risky round.
Clayne Crawford, the actor known for playing livewire police officer Martin Riggs on Fox's Lethal Weapon TV series, has officially been fired from the series over contentious on-set behavior, according to The Hollywood Reporter.
The news of Crawford's pending, possible departure from the series first began to circulate widely two weeks ago, with a report insinuating that producers were looking to jettison Crawford from the series and recast the lead role — a highly unusual and remarkable move for an established show.
The story, first reported by Deadline, concerns Crawford's allegedly noxious behavior on the set of the series, with complaints against Crawford of inflicting emotional abuse and cultivating a hostile environment said to be threatening the very future of the show. 
Reportedly, key members of the cast and crew were uncomfortable being on set with the actor, making a once sure-fire renewal for the series a suddenly risky prospect.
Crawford released a detailed statement and apology in the wake of the initial reporting, confirming that he had "been reprimanded twice during this past season". 
By his own words, he in one incident "reacted with anger over working conditions that did not feel safe or conducive to good work". In another incident, during an episode he was directing, "a piece of shrapnel" from a special effect hit another actor, whom Deadline later reported to be Crawford's co-star Damon Wayans.
According to sources cited by THR, studio Warner Bros. Television is "scrambling" to find an actor to replace Crawford in a role he played for two seasons. Apparently, multiple actors have already been offered the role, all of whom so far have passed.
News of Crawford's firing from the series comes on the day of the second season's finale episode, titled "One Day More". It is not yet known if the high-rated series will be able to return beyond that episode — but if it does, it'll certainly look different.
Adding a dramatic, ticking-clock element to the proceedings is the fact that Fox and Warner Bros. Television only have until June 30 to make a final decision on the future of the series, with the options on the cast expiring at that point. Reportedly, the goal is to have a decision prepared by the network's upfront presentation on Monday, May 14.
If things go as poorly as they possibly can, there's always the potentially-percolating Lethal Weapon 5, which is being explored for development with returning performers Danny Glover and — who else — Mel Gibson. 
Has anybody explored a viable curse theory for Lethal Weapon yet? Maybe playing Martin Riggs just brings out the worst in people.