Lethal Weapon Renewal On The Line Over Star's Alleged Misbehavior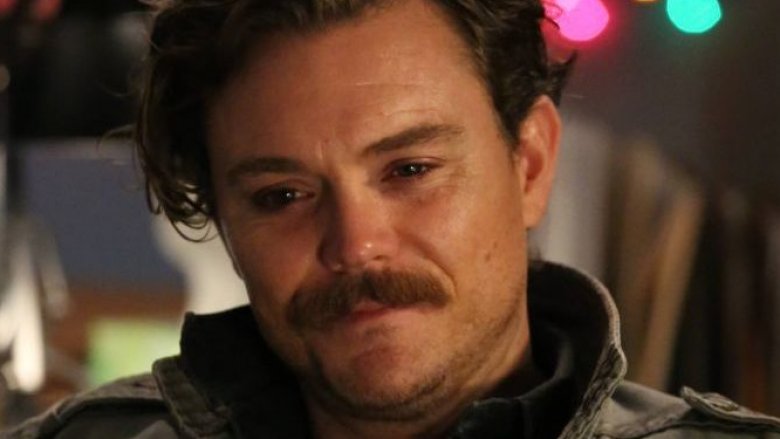 Fox
Lethal Weapon might need to cut loose its loose cannon.
Fox's high-rated drama series, which is heading to the conclusion of its second season in May, might have a unique conundrum facing it when it comes to a season three renewal. 
According to a report by Deadline, star Clayne Crawford, who shares lead duties on the series with Damon Wayans, has been subject to a number of reports of misbehavior and emotional abuse during his tenure on the series. 
As a result of Crawford's alleged misbehavior, the workplace environment around the Fox series has become so toxic that the network is reportedly considering recasting the role of Martin Riggs — an extraordinary step that is, if nothing else, a testament to how bad things have gotten, provided the reports are accurate. 
According to the Deadline writeup, Crawford has allegedly made the conditions on the Lethal Weapon set so noxious that other actors and crew members on the series are uncomfortable working with him — an intractable problem, considering Crawford's character is the co-focus of the show.
Fox and Warner Brothers did not elaborate or comment on the nature of the complaints against Crawford, so it will be interesting to see how this situation develops if the reports turn out to be true. 
According to TV Line, outright cancellation of the series is also being considered, with site writer Michael Ausiello saying that the issues have reached the point where the show's future "could go either way". As Ausiello put it in a blind item, "massively disruptive behavioral issues" on the part of the star could very well single-handedly sink the show. Which is — honestly? — kind of impressive, if true.
Crawford responded to the reports on Instagram on April 24, sharing a detailed statement in a post that was hashtagged "#truth".
"It is true that I have been reprimanded twice during this past season of Lethal Weapon," the actor wrote. He went on to describe the two incidents that allegedly led to the negative press. 
The first he characterized as an angry reaction "over working conditions that did not feel safe or conducive to good work". In response to this incident, Crawford said that he "completed studio-appointed therapy" and "shared a sizable portion of my paycheck" with one of the affected parties. 
The second incident Crawford referred to as an "unfortunate event" in which an actor felt unsafe during an episode he was directing due to shrapnel from a special effect.
"I absolutely love, respect and care for my crew and cast, and would never intentionally jeopardize so many jobs," he wrote. "I apologize to all the crew and cast for any negative attention Lethal Weapon is receiving because of these incidents."
Lethal Weapon airs new episodes on Fox on Tuesdays at 8/7c.