The Campy Christina Aguilera Musical Flop Finding New Life On Netflix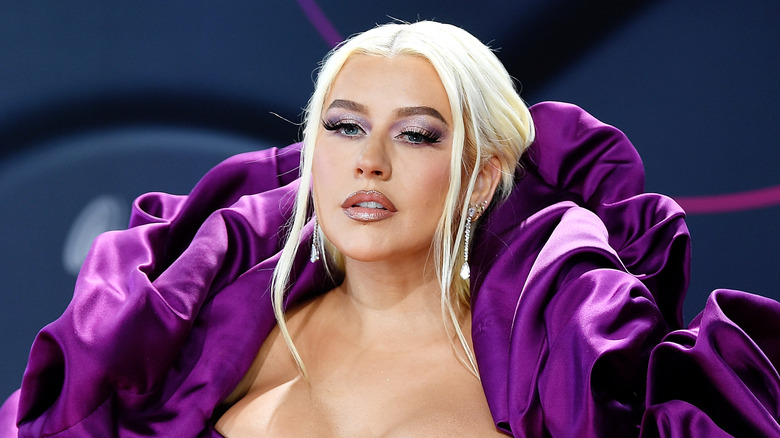 Denise Truscello/Getty Images
There are few artists that carry the same triple-level threat as Christina Aguilera. Since the late 1990s, the New York City native has made her mark in the world of entertainment. Of course, many are aware of Aguilera's talented pipes, as the artist's distinct singing chops and vocal range have helped her songs soar sky-high. Her first album, simply entitled "Christina Aguilera," not only generated three Billboard-topping hits with "Genie in a Bottle," "Come On Over Baby (All I Want Is You)," and "What a Girl Wants," but also helped Aguilera earn her first of several Grammys.  Since then, her music, which often approaches bold topics such as feminism and sexuality, has influenced countless artists from Selena Gomez to Becky G.
But her contribution to the entertainment field spans far wider. The famed singer-songwriter is no stranger to the big and small screen. While most of her appearances in films and TV shows such as "Shark Tale," "Pitch Perfect 2" and "Nashville" have been relegated to cameos or guest appearances, there is one project that stands above the rest as a shining example of Aguilera's talents in singing, dancing, and acting. While it wasn't given much love during its initial release, its recent addition to Netflix has proven that the film has found its audience. 
Burlesque has aged like fine wine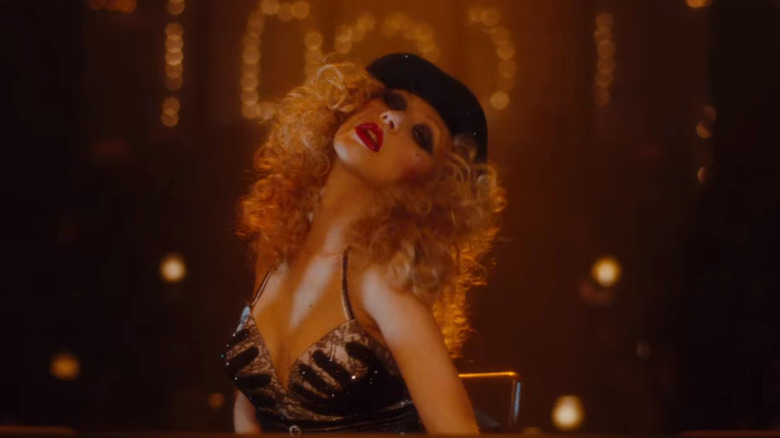 Sony Pictures Releasing
2010's "Burlesque" tells the story of wide-eyed Alice "Ali" Marilyn Rose (Christina Aguilera), who leaves her Iowa home and joins a Los Angeles burlesque lounge where her performance abilities attract attention to the struggling club. The film not only marked Aguilera's first starring role but also saw pop artist Cher in her first on-screen musical performance, alongside a cast that includes Stanley Tucci, Kristen Bell, and Peter Gallagher. While it performed moderately well at the box office during its initial release, the film's critical response was not nearly as shining. The film has a 37% Tomatometer score on Rotten Tomatoes. The site's consensus claims that the talented cast was wasted on a film that "wavers uncertainly between 'bad' and 'so bad it's good.'" 
But time has been good to "Burlesque," with Entertainment Weekly recently calling the film "a campy, niche classic." The film is currently sitting at #9 spot on Netflix's Top 10 U.S. Movies. The creative team behind "Burlesque" are more than happy to see the recognition. The film's choreographer Denise Faye told Entertainment Weekly in a 2020 interview, "We're working on this hybrid spectacular, live musical version of "Burlesque" that's going to stream and have extraordinary add-on features because of technology. Steven [Antin] and I are deep into this." Although it's unclear if Aguilera will be involved in this project, it's clear that the demand for it is there amongst her fanbase.