The Iconic Role Cher Almost Landed Over Aaliyah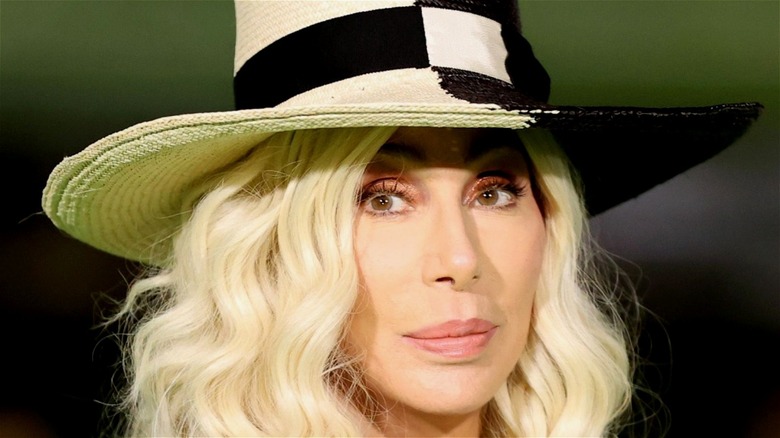 Amy Sussman/Getty Images
There have been dozens of failed movie castings over the years. Remember how Will Smith was almost Neo in "The Matrix" series? Or how about Sean Connery as Gandalf in the "Lord of the Rings" trilogy? Such castings could have completely altered the course of cinematic history as we know it. 
However, few are as strange or as random as this recently revealed missed attempt (recently revealed by Vulture). It was the early 2000s and director Michael Rymer was looking to cast a lead villain in his upcoming new film. He needed a famous female star that they'd be able to hang the entire project on. His first choice? None other than the singer and Goddess of Pop — Cher. The music icon had been cast in a number of movies in the years prior, including 1987's "Moonstruck," for which she won the Oscar for Best Actress (per History). 
Meanwhile, though, there was another budding star that Rymer also had his eye on — and that was late R&B singer Aaliyah. Studio execs had spotted her performance in "Romeo Must Die" (2000) and were looking to use her as the selling point for Rymer's new movie. And that's exactly what they did.
Aaliyah beat out Cher for Queen of the Damned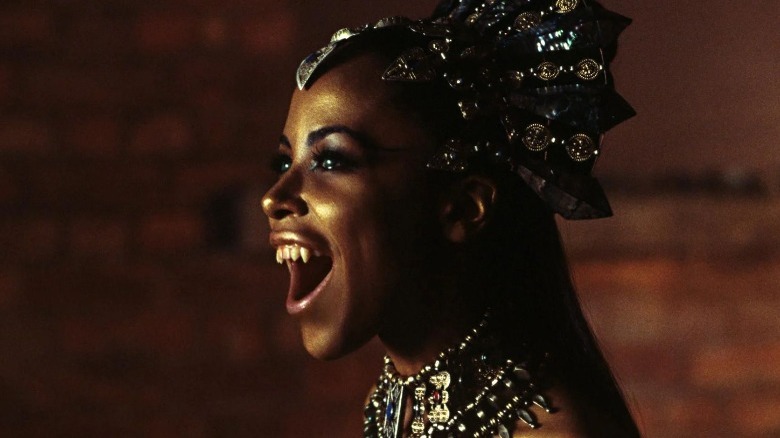 Warner Bros. Pictures
The movie Michael Rymer was working was none other than the 2002 vamp-rock horror flick "Queen of the Damned," based on the Anne Rice novel of the same name, which — tragically — would serve as Aaliyah's last film. Rymer told Vulture in a recent interview that while he envisioned Cher playing the role of Akasha, he knew there were other people who would be a better fit. 
"I just had a very strong belief that if we were going to do African queens, we had to have a person of color," the director explained. "I said that to the studio, and we made these long lists — Halle Berry, Regina King, an embarrassment of riches." But the budget wasn't big enough to bring in bigger stars like that, so they went with the young up-and-comer.  "[Aaliyah] was lovely," Rymer remembered. "I put that poor girl through the wringer. I got her to learn a monologue from Oscar Wilde's Salomé and then I had her separately working on Egyptian accents. By the end of the process, I had her reciting Oscar Wilde in a very exaggerated Egyptian accent, crawling around on her knees like a calf. I was like, 'All right, you are such a trooper. You're gonna go the distance.'" 
Sadly, Aaliyah's life was cut short in a 2001 plane crash when she was just 22 years old (per Biography). She had already been dubbed the "Princess of R&B" after selling millions of records and topping Billboard charts, and was expected to have a successful movie career, as well.