Stanley Tucci Explains How Filming Inside Man Felt More Like A Play Than A TV Show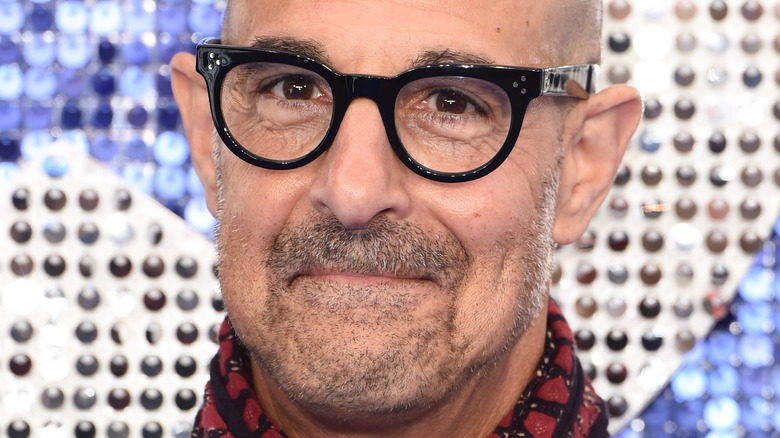 Featureflash Photo Agency/Shutterstock
Stanley Tucci's career just goes to show that sometimes you have to stay in the game for a while before you hit the big time. While Tucci has been acting steadily since the mid-80s (via IMDb), he didn't start to become a recognizable commodity until the early 2000s. Tucci broke out into more mainstream success following roles in the HBO thriller "Conspiracy" and character parts in movies like "Road to Perdition" and "Maid in Manhattan."
Of course, modern audiences will most likely recognize Tucci for his role as flamboyant showman Caesar Flickerman in "The Hunger Games" films, where he played the part across three of the four mainline entries, as well as supporting comedic roles in films like "The Devil Wears Prada" and "Easy A." But it's another of the actor's memorable roles, that of serial killer George Harvey in Peter Jackson's "The Lovely Bones," that is closest to his latest work on the BBC/Netflix crime drama, "Inside Man." Still, Tucci was clear in a recent interview about what set his new series apart from his experience with previous roles.
Stanley Tucci loved working with Steven Moffat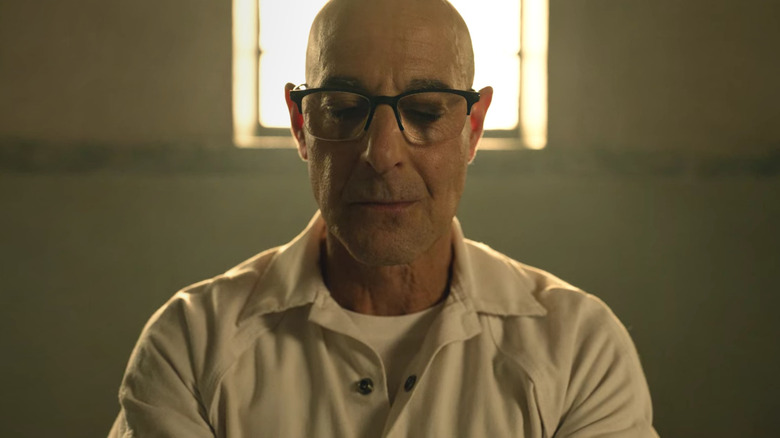 BBC/Netflix
"Inside Man" follows former criminology professor turned inmate Jefferson Grieff as he consults on other criminal cases, similar to the famed horror character Hannibal Lecter of "The Silence of the Lambs." Steven Moffat is the creator of the suspense drama, and if he sounds familiar to you, it's probably from other high-profile shows like "Sherlock," "Doctor Who," and "Dracula," all of which he had a hand in (via IMDb). In an interview with Memorable TV, Stanley Tucci was asked what it was like working with Moffat, and he had nothing but praise.
"It's wonderful; there's a lot to do, there's a lot to say, it's more like a play in a lot of ways for actors than it is for a television show," Tucci replied. "It's not shot like a play; it's shot like a television show. The length of each scene is much longer than one would normally find, so you have to prepare yourself for that. There are very lengthy speeches, lengthy dialogue scenes, but if you're prepared, it works out. It's so well written that it's just fun."
Well, it certainly sounds like Tucci has enjoyed his time working with Moffat on "Inside Man." With that in mind, perhaps viewers can look forward to future collaborations between the two, or even a second season of the series, should it be successful enough to garner a renewal.