Ewan McGregor Still Wants To Make An Obi-Wan Kenobi Spinoff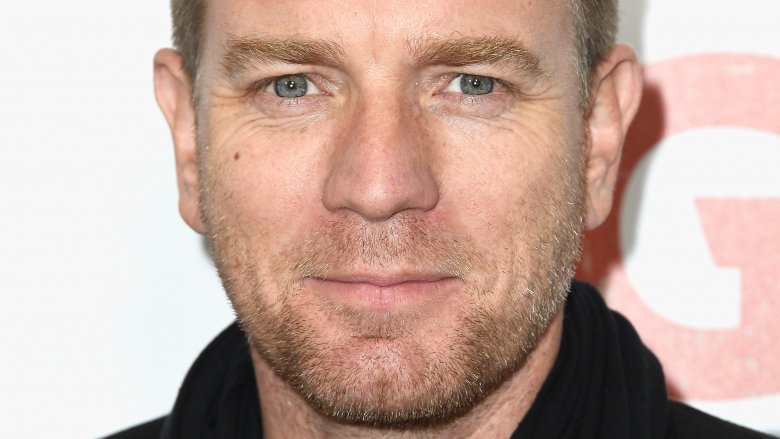 Getty Images
Ewan McGregor is definitely still one with the Force.
During a recent appearance on Jimmy Kimmel Live! (via Heroic Hollywood)), McGregor revealed that he's eager as ever to reprise the Star Wars role he made famous. When Kimmel asked if McGregor retained his interesting in starring in a Star Wars anthology flick all about Obi-Wan Kenobi, the 46-year-old actor expressed his enthusiasm, but admitted he's grown a bit tired of the same ol' question.
"I've been asked this question so many times, and I answer questions when I'm asked them, because I've been brought up like that. Polite. And it's got to the point now where it looks like I'm touting for work at Disney's front door like, 'Give me the Obi-Wan film!'" McGregor laughed. "Of course, I'd be happy to do it."
In the past, Anthony Breznican of Entertainment Weekly dished to Rebel Force Radio that Lucasfilm is gearing up for Obi-Wan's return in the next two Skywalker saga movies. "I have heard rumors that the one reason they haven't moved sooner on Obi-Wan is that they're not done with Obi-Wan quite yet... in the Saga films," Breznican revealed. "So I wouldn't be surprised to see an Obi-Wan thing happen beyond Episode IX."
More recently, McGregor himself sat down with Entertainment Weekly to discuss a little bit more about the potential standalone film, squash speculation that any plans had been solidified, and reaffirm his interest. "There's no official offer, and I haven't met with them about it or anything," McGregor said. "But I've always said that I'd be happy to do it if they wanted to do it. It would be a good segue between the last episode of the prequels and the new episodes. I think they've got films to make until the 2020s, so I don't think it's going to be happen soon if it happens at all."
Back in April, Omega Underground reported that Mr. Robot creator Sam Esmail may be writing the Obi-Wan Kenobi spinoff. Two different sources have reportedly confirmed to OU that Esmail has "taken pitch meetings" with Lucasfilm, suggesting that their conversations were centered around the Kenobi movie.
In any case, something tells us Star Wars fans across the globe would be more than happy with an Obi-Wan Kenobi film, and McGregor clearly feels the same. While we wait for more details on the potential movie, take a look at the Star Wars sequel we never got to see.