Are Lauren Graham And Yanic Truesdale From Gilmore Girls Friends In Real Life?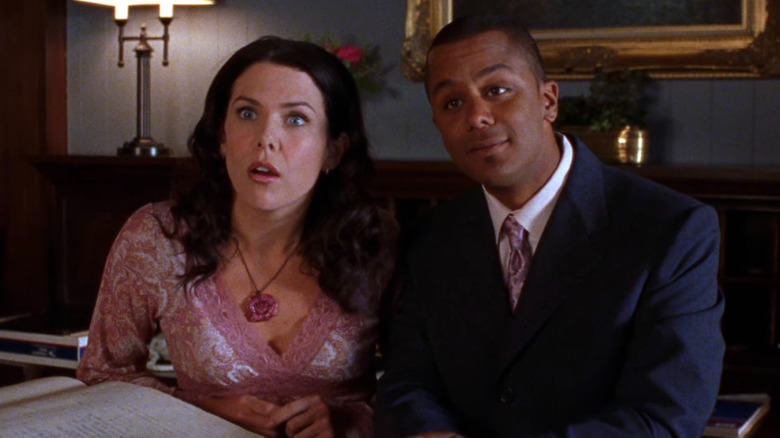 The WB/Netflix
As the title suggests, mother-daughter relationships are at the heart of "Gilmore Girls." Throughout seven seasons, the narrative explores the ups and downs of Lorelai (Lauren Graham) and Rory's (Alexis Bledel) relationship and the history behind Lorelai's strained connection to her mother, Emily (Kelly Bishop). However, the characters who populate Stars Hollow are just as crucial to the story. The series features a revolving door of supporting characters, who tend to be universally charmed with the Gilmore ladies and their tendency to speak a mile a minute, their monologues laden with pop culture references. Still, not everyone is so easily impressed.
While some cast members were intimidated by the show's daunting scripts, Michel Gerard is a character who's known for his quick wit and sardonic sense of humor. These signature traits are reflected in his dialogue. Portrayed by Yanic Truesdale, Michel is the sarcastic concierge at the Independence Inn and one of the few people who isn't afraid to spar with Lorelai verbally. While Sookie (Melissa McCarthy) and Lorelai are friends because they share similar interests and bubbly dispositions, Lorelai and Michel's dynamic is all about who can land the best joke. It's a fun friendship to watch, so it's hard not to wonder what Graham and Truesdale's dynamic was like behind the scenes.
Lauren Graham and Yanic Truesdale are friends for life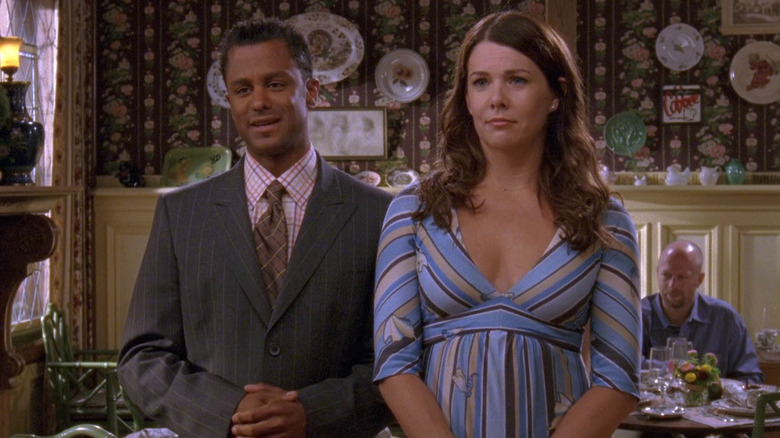 The WB/Netflix
Even though they bicker, Michel clearly enjoys Lorelai's company. Otherwise, he wouldn't have gone into business with her when she opened the Dragonfly Inn. By the time we see them on "Gilmore Girls: A Year in the Life," they've been coworkers and friends for decades, a dynamic that's similar to Lauren Graham and Yanic Truesdale's relationship in reality. Truesdale has been pretty busy since "Gilmore Girls" ended, but he still takes the time to reminisce about working on the series. In an interview with Today, the actor revealed that working with Graham led to a lifelong friendship, a bond that's reflected in Michel and Lorelai's interactions.
"Well, first of all, we became friends really quickly. And I think it shows because we're friends in the show, but we have a love-and-hate relationship, but it's easier to do when you actually love someone," the actor explained, his real-life cadence decidedly different from Michel's Parisian accent. "And to this day, we're friends. So that's probably one of my best takeaways from the show is the friendships I've created with Lauren, with Kelly Bishop, with Melissa [McCarthy]. You know, those friendships are for life and that, I'm very grateful for that."
It would be great to see how Michel and Lorelai's friendship evolves after the events of the revival, a storyline that could be revisited since other cast members are completely on board with doing more episodes.