Gilmore Girls' Keiko Agena Says The Show's 'Daunting' Scripts Gave Her Nightmares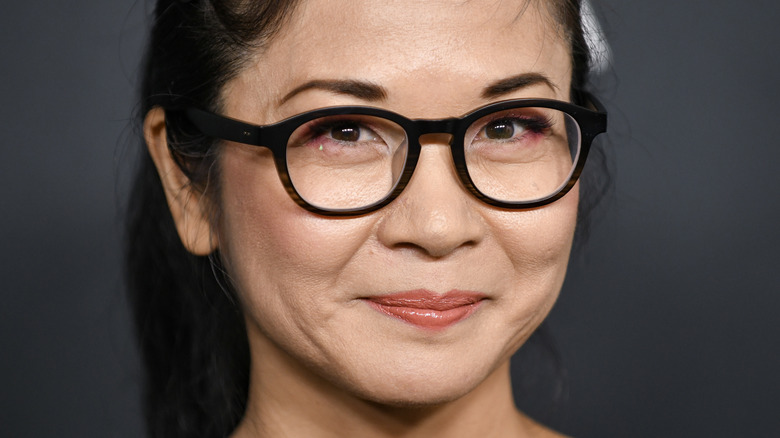 Rodin Eckenroth/Getty Images
If "Gilmore Girls" fans first tuned into the show for the titular girls — the magnetic mother-daughter duo played by Lauren Graham and Alexis Bledel — they stayed for the quirky town of Stars Hollow. When Lorelai got pregnant at 16, she ran away from home and started a new life in the idyllic, tight-knit Connecticut town. The chummy hamlet is full of local personalities — the town gossip Miss Patty (Liz Torres) and the self-important Taylor (Michael Winters), to name a few — as well as time-honored traditions that serve as the backdrops to countless episodes.
Of course, Stars Hollow isn't all eccentric side players. One of Stars Hollow's most down-to-earth denizens is Lane Kim, played by Keiko Agena. As Rory's best friend, Lane spends much of the series under the watchful eye of her overbearing mother, Mrs. Kim (Emily Kuroda), and has to hide her love of rock and roll (literally — she stores the collection under her floorboards).
Playing the embattled best friend is tough enough on its own. For Agena, the hefty scripts made the job even more challenging.
Ad-libbing and cue cards were off limits on the Gilmore Girls set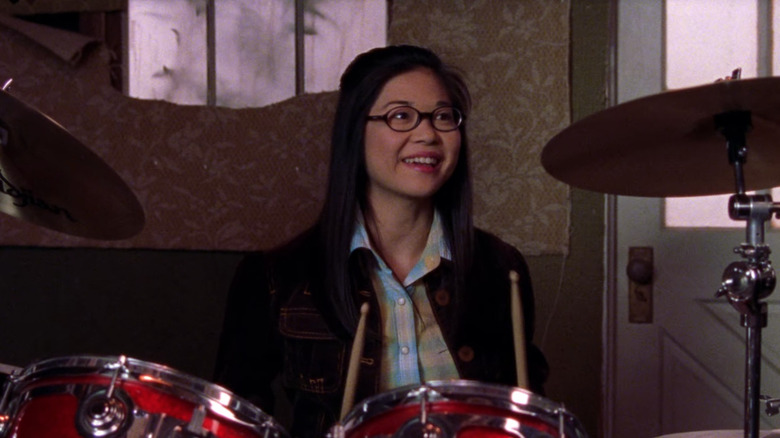 Warner Bros. Television
Amy Sherman-Palladino's scripts are notoriously wordy, and "Gilmore Girls" is no exception. The series is known for its mile-a-minute dialogue, often dotted with pop culture references and other witticisms. It's part of what gives "Gilmore Girls" its charm, but committing to all that dialogue could be a burden for cast members.
In Keiko Agena's Reddit AMA, one fan asked if she ever relied on cue cards to help with the "VERY word-y scripts." Agena quickly brushed off that idea, replying, "Hahahaha! HAHAHA!" She continued, "No cue cards! Absolutely not! Yes, the scripts were daunting, and we had to be word perfect." For Agena, those scripts, and the perfection they required, are still a source of lingering stress. "I still have nightmares about it."
Agena isn't the only cast member to take issue with the non-stop banter. The late Edward Herrmann wasn't fond of the lengthy scripts. "It was tough because the scripts were so long," the actor, who played Richard Gilmore, said in an interview with writer A.S. Berman. "So yes, there was lots of fast talking, and even for old pros like Kelly [Bishop] and myself, it was tough."