Gilmore Girls' Kelly Bishop Would Be Completely On Board With Doing More Episodes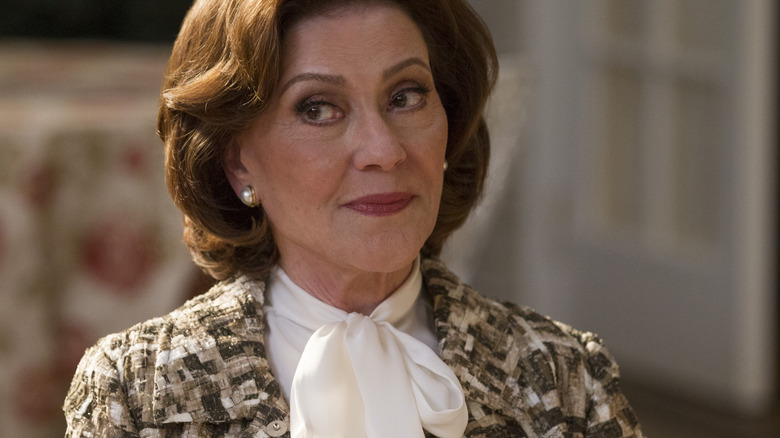 Saeed Adyani/Netflix
It's been almost seven years since Netflix released "Gilmore Girls: A Day in the Life," but star Kelly Bishop is more than happy to return to the sleepy town of Stars Hollow for more episodes if the opportunity presents itself. 
"Gilmore Girls: A Day in the Life" was supposed to give fans some closure following the series' cancelation after seven seasons in 2007. However, while it was great to catch up with Lorelai (Lauren Graham), Rory (Alexis Bledel), and the gang, "Gilmore Girls: A Day in the Life" became yet another series that left fans with more questions than answers. For example, what's the deal with Rory's pregnancy? Surely they can't leave us hanging following that announcement, right? A check-in is long overdue.
The future of the "Gilmore Girls" is up in the air, but there are many fans who'd like to catch up with these characters in the present day. With that in mind, let's look at Kelly Bishop's reasons for wanting to return to the show.
Kelly Bishop wants to work with an old colleague again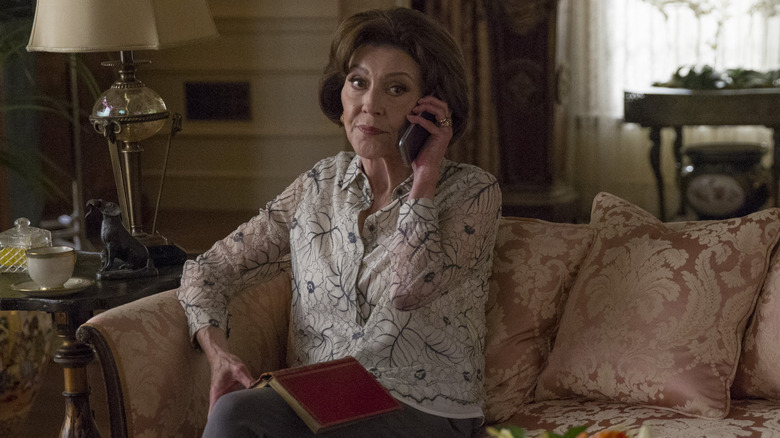 Saeed Adyani/Netflix
Kelly Bishop is up for another season of "Gilmore Girls," and it's because she's fond of her colleagues. When asked about reuniting with the cast and crew during an interview with The Hollywood Reporter, the veteran performer revealed that she would love to work with the show's creator, Amy-Sherman Palladino, again. If Palladino leads, Bishop will follow.
"Well, yeah, I have to tell you, I'll work with Amy anytime she wants to write something for me. I love her work, and Dan [Palladino] too, but Amy's really my gal," she said. "I always jump at the chance to work with her when I can. She's amazing."
Of course, a new season of "Gilmore Girls" will only go ahead if Bishop's co-stars agree to it as well. The show's main actors, Lauren Graham and Alexis Bledel, have enjoyed success elsewhere in recent years, so they might be busy. That said, they haven't ruled out one last hurrah in Stars Hollow by any means.
Never say never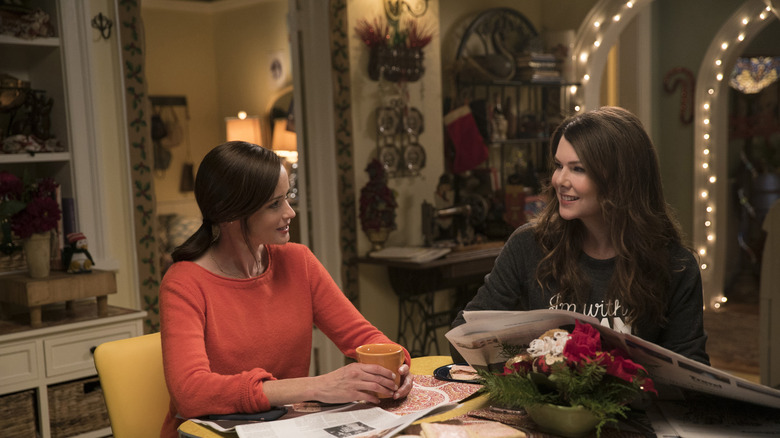 Saeed Adyani/Netflix
Kelly Bishop has shown her interest in reteaming with Amy-Sherman Palladino, so that's a good start. Fortunately, the showrunner is also open to the idea of getting the gang back together, provided that it makes sense and everyone is available. While speaking to Vanity Fair, she said that more "Gilmore Girls" is always a possibility, but noted that everyone is very busy, especially Alexis Bledel, who's become a star of hit series such as "The Handmaid's Tale" since "Gilmore Girls" aired its final episode.
Meanwhile, Lauren Graham is still in touch with Palladino and hasn't ruled out the possibility of more "Gilmore Girls" either. "It's always a fun prospect to think about and talk about. It used to be more of just talk, but having done it now, we know it's possible," she told New Beauty. "I think I feel such a responsibility and so much love for the story that I would just want to be sure it was the right time."
Bledel has echoed these sentiments, telling The Hollywood Reporter that the cast and crew will only return if it's creatively worthwhile and everyone involved can fit more "Gilmore Girls" into their schedules. "The only thing I can say about a future installment of the show is it would be about the story and certainly the timing." In short, everyone is saying the same thing, but they don't seem to be in a hurry to make more episodes, either.