What Has Yanic Truesdale Been Up To Since Gilmore Girls Ended?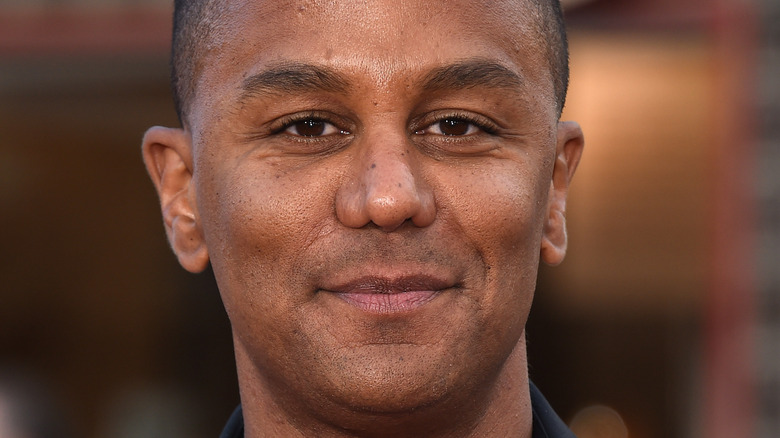 DFree/Shutterstock
The original run of "Gilmore Girls" may have ended in 2007, but fans' nostalgia for the show lives on. It even led to a Netflix revival of the show in 2016. Though it received a less-than-ideal 41% approval rating from audiences (via Rotten Tomatoes), viewers were nevertheless excited to see their favorite characters again, perhaps for the last time.
Several hardcore fans have also turned to the cast's other projects to vicariously live through the Stars Hollow favorites once again. Lauren Graham, who played eccentric single mom Lorelai Gilmore, had a successful run in the acclaimed NBC dramedy "Parenthood," where she played another struggling single mother who must navigate interpersonal drama with her extended family. Alexis Bledel, who played bookish daughter Rory Gilmore, won an Emmy in 2017 for her guest role in the Hulu drama "The Handmaid's Tale" (via IMDb). And, of course, Melissa McCarthy, who played Lorelai's best friend, Sookie St. James, went on to have a massive film career in hit movies like "Bridesmaids," "The Heat," and "Spy." She was even nominated for an Academy Award in 2019 for work in "Can You Ever Forgive Me?" (via Oscars).
Yet, there's one member of Stars Hollow who has flown a bit under the radar since the show's end in the late aughts: Yanic Truesdale, who played French concierge Michel Gerard alongside Lorelai and Sookie at The Dragonfly Inn and the Independence Inn.
Yanic Truesdale has worked heavily in Canadian TV since Gilmore Girls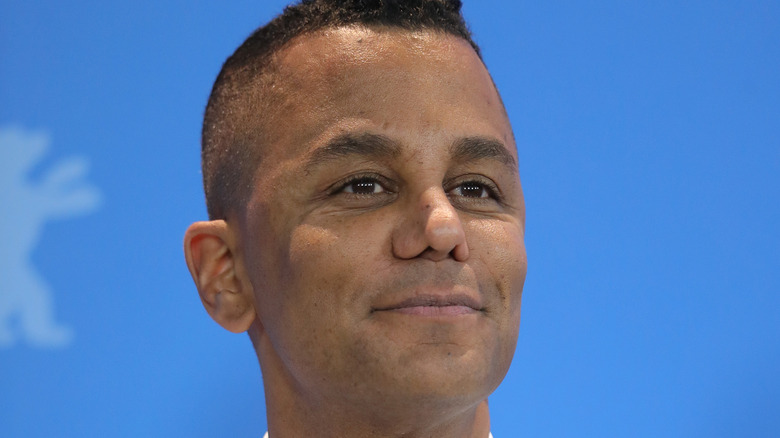 Andreas Rentz/Getty Images
Born in Montreal, French-Canadian actor Yanic Truesdale holds dual citizenship in Canada and the United States. He's worked steadily in Canadian TV programs since "Gilmore Girls" ended (via IMDb). For his role in the "Bad Karma" series, he was nominated at the Gémeaux Awards in 2013, which honors French language productions in Canada. He also appeared in the Canadian action-thriller "The Fixer," which co-starred Eric Dane. After reprising his role as Michel in "Gilmore Girls: A Year in the Life," he starred prominently in the Canadian series "The Wedding Planners" and "Les Mecs." In the latter, he starred as one of the four main male characters, a man navigating life in his 50's.
Truesdale's work in the United States simmered down after "Gilmore Girls," but in 2022, he appeared in Ben Falcone and Melissa McCarthy's Netflix comedy "God's Favorite Idiot" and appeared to immensely enjoy the experience, especially reuniting with Melissa McCarthy. "We got to know each other while working [on 'Gilmore Girls'] and discovering each other's sensibility ... So for me, the idea of reteaming and going back to that happy place where we got to know each other was very, very thrilling," he told TV Insider in June 2022.
Truesdale has also branched out of acting post-"Gilmore Girls." He opened a spin studio called Spin Énergie in his native Quebec, inspired by spin studios in the U.S. (via Montreal Gazette). "My life has been about touching people, making them laugh ... Spin Énergie lets me touch people in a different way by bringing them health," he told Her Campus in 2014.