Solo: A Star Wars Story Advance Ticket Sales Outpacing Black Panther's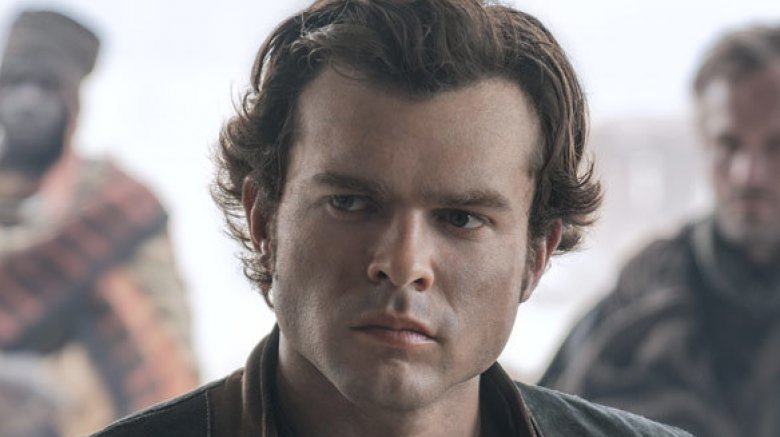 Solo: A Star Wars Story is poised to become an intergalactic box office success. According to Entertainment Weekly, the movie's Fandango pre-sales have already doubled those of Marvel's box office juggernaut Black Panther in just the first 24 hours.
Tickets went on sale Thursday, May 3. Although the film did manage to beat out Black Panther, which debuted to a massive $202 million back in February, it couldn't top Marvel's Avengers: Infinity War, which premiered last weekend to the biggest opening weekend haul ever. Solo is currently tracking to bring in $160 to $170 million in its opening weekend, which would mark the second-biggest Memorial Day weekend opening of all time. 
The movie features Alden Ehrenreich as a younger version of the gunslinger Harrison Ford played in the original Star Wars trilogy, telling the story of how he came to be the famed thief and hustler. The film also features Donald Glover as a young Lando Calrissian, Emilia Clarke as the mysterious Qi'Ra, and Woody Harrelson as Han's criminal mentor Tobias Beckett. Thandie Newton, Phoebe Waller-Bridge, Paul Bettany, and Joonas Suotamo also star in the film.
Solo: A Star Wars Story is directed by Ron Howard, who took over for the original directors, Phil Lord and Christopher Miller, after they were let go with just a few weeks left of filming due to creative differences with Lucasfilm. (The pair will instead get an executive producer credit.) The movie is based off a script from Lawrence and Jon Kasdan.
Solo: A Star Wars Story hits theaters on May 25.