Phil Lord And Christopher Miller Talk About Their Han Solo Exit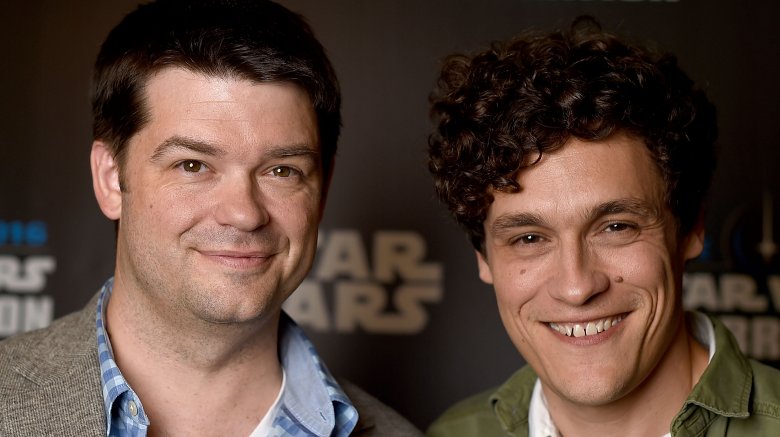 Getty Images
Phil Lord and Christopher Miller have finally spoken out on their exit from the young Han Solo Star Wars anthology film. The directorial duo said in a recent interview at Vulture Festival that shooting the film was a "wonderful" experience, but they just had a different vision than Lucasfilm for the final product. (via Mashable)
Lord and Miller left the project in June after months of filming, with just a few weeks left before it was set to reach completion. While the two listed "creative differences" as the official reason for their departure, extensive reports have said that they were fired from the project over far-reaching conflicts with Lucasfilm president Kathleen Kennedy and screenwriter Lawrence Kasdan. 
"We had the most incredible cast and crew and collaborators," Lord said. "I think in terms of us leaving the project, I think everybody went in with really good intentions and our approach to making the movie was different than theirs. That was a really big gap to bridge, and it proved to be too big." Miller echoed his comments, saying that the pair is "really rooting" for the movie's cast and crew.
"Sometimes people break up, and it's really sad, and it's really disappointing, but it happens and we learned a lot from our collaborators and we're better filmmakers for it," Lord continued. "We're really proud of the work we did on the movie and we wish everybody the best." The pair have already bounced back from the split, already signing on to rewrite and produce the sequel to The Lego Movie and produce a Miles Morales animated Spider-Man movie.
Ron Howard, an Oscar winner for directing A Beautiful Mind, signed on as the new director shortly after their departure. Since, he has been hard at work on the movie, which was officially titled Solo: A Star Wars Story, releasing teases on social media and glimpses of his work on set. However, we still don't know much about the movie's plot, aside from the fact that it will star Alden Ehrenreich as the younger version of the gunslinger Harrison Ford played in the original films and that it will follow the pre-A New Hope adventures of Han and Chewbacca (Joonas Suotamo). 
The rest of the cast includes Emilia Clark as the female lead, Donald Glover as a young Lando Calrissian, and Woody Harrelson as Han's criminal mentor. Phoebe Waller-Bridge, Thandie Newton, and Paul Bettany also star in the movie, which hits theaters on May 25, 2018.