Whoopi Goldberg To Guest Star On The Conners With A 'Complicated History'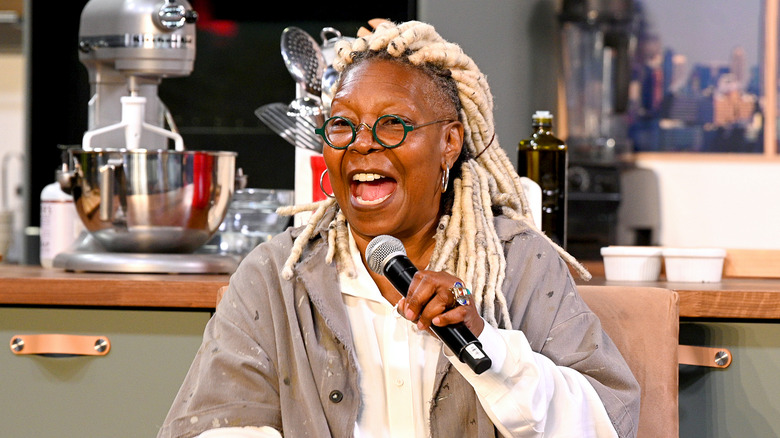 Dave Kotinsky/Getty Images
Whoopi Goldberg has appeared in more than 2,000 episodes of the daytime talk show "The View" since signing on as a co-host back in 2005, and — apart from the odd prolonged absence for health reasons — she's been part of the furniture ever since. But don't think her cushy, regular gig has made her complacent in her acting career. In fact, she's been pretty busy over the last few years. She reprised her "Star Trek: The Next Generation" character Guinan for Season 2 of "Star Trek: Picard," a role that's significant to both her and the fans because the Ten Forward bartender is the last character that "Star Trek" creator Gene Roddenberry came up with, as Goldberg discussed on "The View."
Beyond "Star Trek: Picard," Goldberg has brought her acting talents to many other big TV shows in recent times, from "Blue Bloods" to the mini-series "The Stand," inspired by Stephen King's novel of the same name. She seems to be popping up everywhere, and that's set to continue — she has assured fans that "Sister Act 3" is definitely coming. On March 8, 2023, she will make her debut in the ABC sitcom "The Conners" as Ms. Glen, a teacher with a "complicated history," per Entertainment Weekly. Here's what else we know.
Goldberg is playing Mark's music teacher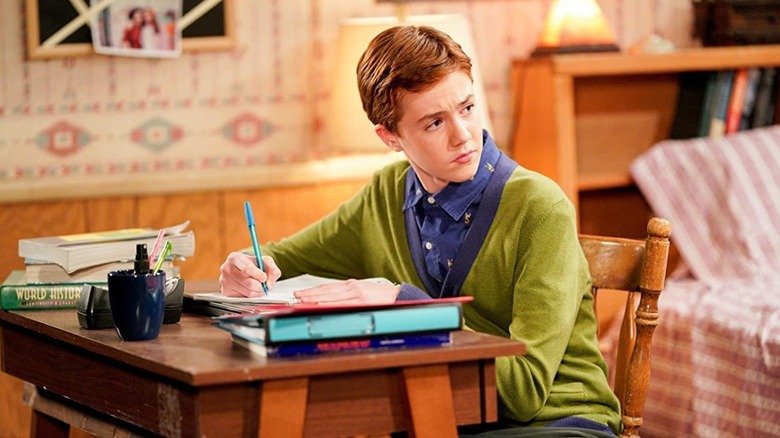 ABC
As confirmed by a number of Hollywood trades (and by the official "The Conners" Twitter feed), Whoopi Goldberg is coming to Lanford, Illinois. She's playing music teacher Ms. Glen, a character described as "intimidating" by Entertainment Weekly. The outlet also confirmed that Ms. Glen and an unnamed member of the Conner family go way back, which is where the "complicated history" element comes into it. Goldberg's character will be teaching Mark Conner-Healy (Ames McNamara). The official confirmation tweet announced that "Whoopi Goldberg is guest starring" on the show, though whether that's just for a single episode remains to be seen.
"The Conners" has had quite a few well-known cameos during its run, with Emma Kenney — who plays daughter Harris Conner-Healy — reuniting with several members of her former "Shameless" family, including William H. Macy, Noel Fisher, and Ethan Cutkosky. Other recent cameos include Jane Curtin and Christopher Lloyd. Some fans of the show seem excited for Goldberg's upcoming guest appearance, with a few of them taking to Reddit to discuss the casting. "This could be a very interesting episode," wrote u/CPAAlfred, while u/pawnmaster89 said, "I'm excited for this!"
We know that the March 8 show — the 17th episode of Season 5 — is called "The Contra Hearings and The Midnight Gambler." The synopsis makes it sound as though Goldberg's music teacher character will be heavily involved in the A-plot. It reads: "Mark fights for a spot in the Lanford High chamber orchestra; Jackie puts a lottery machine in the Lunch Box."