Whoopi Goldberg Assures Fans That Sister Act 3 Is Definitely Still Coming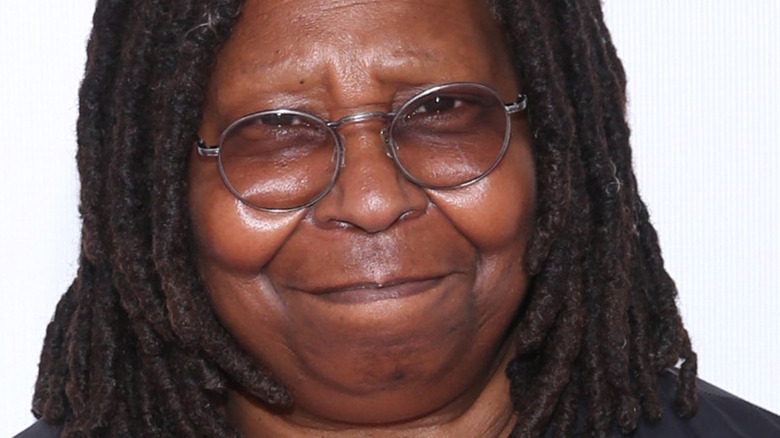 Rob Kim/Getty Images
These days, Whoopi Goldberg is perhaps best-known as one of the more outspoken hosts of ABC's long-running daytime talk show "The View." It's worth remembering, however, that Goldberg has more stellar performances to her name than most of the modern era's so-called movie stars. In fact, during her 1980s and 1990s heyday, Goldberg was one of the more revered talents in Hollywood. And she even fronted a pair of beloved films in the early '90s with the feel-good comedy "Sister Act" and its equally sunny sequel, "Sister Act 2: Back in the Habit."
To the delight of many fans, almost three decades after "Sister Act 2," it was announced that Goldberg would reprise the role of nightclub singer turned Catholic do-gooder Deloris Wilson for a third film in the series. But more than a year has already passed since "Sister Act 3" was announced, and there hasn't been much news in regards to forward momentum on the project. That fact has no doubt left many to wonder if the production might not be in trouble. 
Thankfully, Goldberg herself has just offered an update on the film, and fans will be happy to know that she confirmed the third chapter of the "Sister Act" franchise is still very much in the works. Here's what she said.
Although the release date remains unknown, Goldberg says Sister Act 3 is still in the works
Unfortunately, when Entertainment Tonight asked Whoopi Goldberg when fans of the franchise will be able to check her out in "Sister Act 3," she didn't have a concrete answer. However, she did assure fans, "It's coming. We gotta shoot it, but it's happening." Goldberg also offered a possible bit of insight regarding the delay in production, and it seems script revisions may be at the heart of the matter. "You're never fully happy with a script because one of the things you find is you wanna have the space to make an adjustment if you need to ... but I'm very hopeful people will be happy," she said.
So too is the film's producer, Tyler Perry. Per his own comments in a separate ET interview, the multi-hyphenate filmmaker claimed he was a fan of the original movies, and is beyond excited to bring a fresh chapter of that story to the masses. "I wanted it to be the experience that I had watching both of [the first two films]," Perry told ET in May 2022. "I want everybody who watches it to feel that way coming out of the theater, to feel that sense of good in life." 
Like Goldberg, Perry didn't offer any insight about when "Sister Act 3" will go before cameras, nor when the new film will officially make its planned Disney+ debut. It remains just as unclear exactly what "Sister Act 3" will be about. So for now, fans will just have to make do with the news that "Sister Act 3" is still on track to sing and dance its way to the streaming realm.