Game Of Thrones Helped Pedro Pascal And Bella Ramsey's Dynamic On The Last Of Us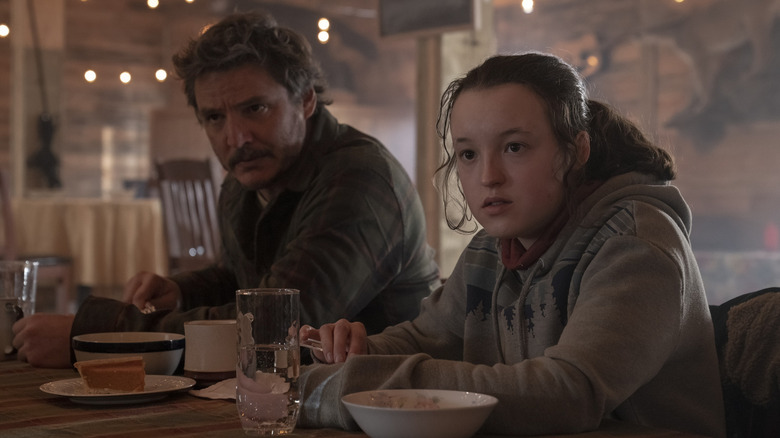 Liane Hentscher/HBO
Prior to being cast as Joel Miller and Ellie Williams in the TV adaptation of "The Last of Us," Pedro Pascal and Bella Ramsey had worked on the same project, albeit not concurrently. Both actors had roles in the medieval-style fantasy-adventure HBO series "Game of Thrones" — Pascal in Season 4 as the charismatic Prince Oberyn Martell of Dorne, and Ramsey from Season 6 to Season 8 as the feisty and brave Lady Lyanna Mormont. On top of them playing memorable and beloved secondary characters for distinct reasons, and although they did not have too long in the series, the roles nevertheless left a monumental mark on their careers and memories.
That said, their two characters did not even come close to meeting. Besides appearing in different seasons, while on the show, Oberyn never left the South, and Lyanna never left the North, which placed them at a great distance from each other in the narrative. In spite of this, Pascal has claimed that the fact that they both were part of the "Game of Thrones" cast at one point helped them bond and contributed to their fascinating smuggler-cargo, father-daughter dynamic on screen in "The Last of Us."
Their Game of Thrones experiences made them 'family'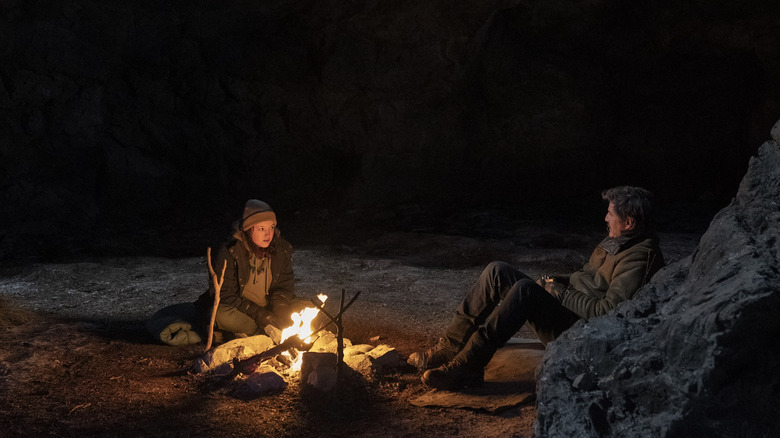 Liane Hentscher/HBO
One can tell from the multiple interviews featuring Pedro Pascal and Bella Ramsay that their chemistry is off the charts, which is essential in the portrayal of Joel and Ellie developing an "apocalypse best buddies" type of relationship. It is also clear from the same interviews that "Game of Thrones" was a hallmark in Pascal's and Ramsey's careers, especially so for the latter, as it was their first major acting credit and the reason why they chose to continue pursuing an acting career. There is no denying how sentimentally valued these roles were for the actors in the way they react to hearing and recognizing their lines from "Game of Thrones" with unfiltered glee.
According to an interview with Entertainment Weekly, although Pascal and Ramsey had not shared the screen during their time in "Game of Thrones," the experience nevertheless served as a bridge between them that contributed to the formation of their tight bond: "I feel like it made us come from a family without knowing each other already. To have two characters that the fans liked to make their entrance and make their exit is parallel for the both of us and a kind of bonding thing before we even got a chance to bond. So, yes, I am grateful for that," Pascal told the outlet.
If it weren't for "Game of Thrones," Ramsey would not have become our Ellie, and who knows what would have happened to the riveting dynamic between the two main characters, which is a testament to the deep bond between the professionals who play them? "We had such a great time [making 'The Last of Us']," Pascal said. "It's such a rare experience where you get to bond to this degree."