Who Plays Lucky In Ghostbusters: Afterlife?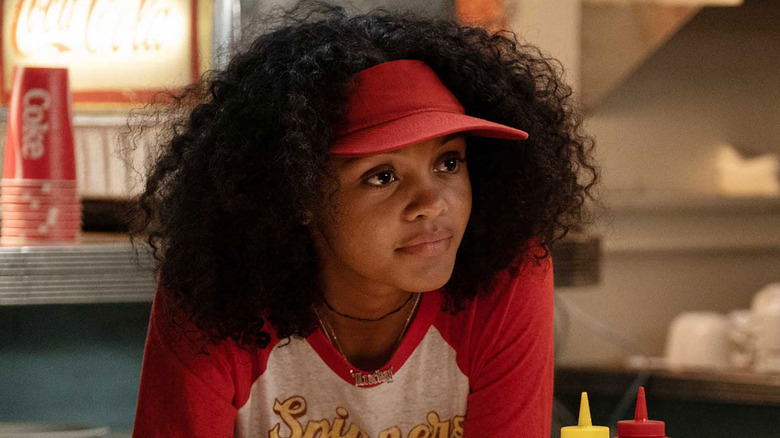 Sony Pictures Releasing
"Ghostbusters" remains a beloved hallmark of genre filmmaking nearly 40 years after it was first released back in 1984. While the horror comedy went on to spawn one of the biggest franchises of the '80s, most fans would argue that none of the sequels have quite lived up to the original.
However, the 2021 franchise revival, "Ghostbusters: Afterlife," did seem to please many fans of the series, including those who had rejected the women-led 2017 reboot. Starring McKenna Grace, Finn Wolfhard, Carrie Coon, and Paul Rudd, the film also features cameo appearances from several of the cast members from the original classic.
Still, there is at least one other new face that makes an appearance in "Ghostbusters: Afterlife," and that's Trevor's (Wolfhard) friend and love interest, Lucky. Though the actor who plays Lucky is relatively young and new to the game, there are still a few of her movies that fans of the latest "Ghostbusters" may have seen.
Celeste O'Connor is best known for Freaky and The In Between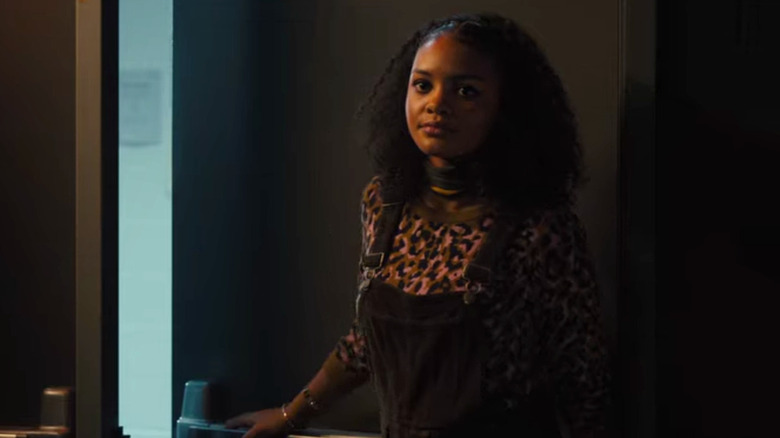 Universal Pictures
Celeste O'Connor plays Lucky Domingo in "Ghostbusters: Afterlife." However, you might also recognize the performer from another recent horror comedy, "Freaky." The Blumhouse thriller is a body swap story with a hilarious twist: the person that high schooler Millie Kessler (Kathryn Newton) swaps bodies with is a serial killer known as the Blissfield Butcher (Vince Vaughn).
O'Connor plays Nyla Chones, Millie's supportive but suspicious best friend. In fact, Nyla is such a good friend that she even helps Millie to evade and defeat the Blissfield Butcher later on in the film. The actor also appears in the 2022 supernatural drama, "The In Between," where she plays a similar role of trying to help her friend deal with the paranormal circumstances that she's currently navigating involving the death of her boyfriend.
The young actor has a central role in the 2019 Prime Video high school drama, "Selah and the Spades" as well. O'Connor plays Paloma in the film, a new arrival at a Pennsylvania boarding school who must navigate the treacherous, cliquey waters of the institution while trying to stay on the right side of the queen bee. She has also appeared in small roles in the 2018 Netflix romantic drama, "Irreplaceable You," and the 2017 crime thriller, "Wetlands."