Celeste O'Connor Adored The Familial Feeling On The Set Of Ghostbusters: Afterlife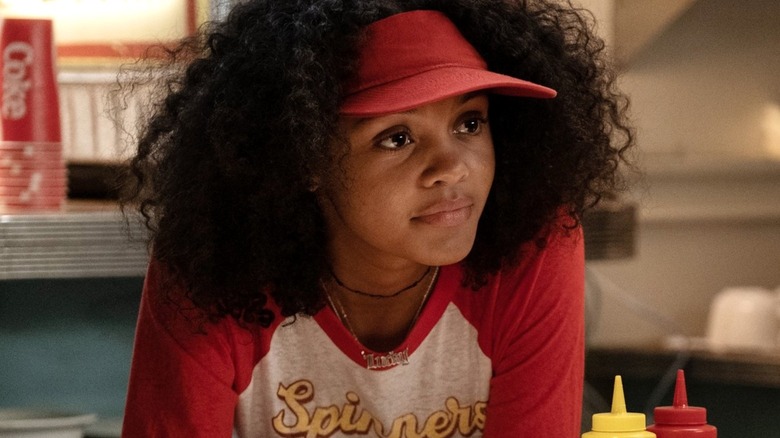 Sony Pictures
When it was finally released in 2021, the third installment in the original "Ghostbusters" series — director Jason Reitman's "Ghostbusters: Afterlife" — was a genuine cinematic event. Not only did it pack in all kinds of action, suspense, and comedy for moviegoers to sink their teeth into, but it brought back a bunch of franchise favorites. Entertainment icons Bill Murray, Ernie Hudson, Dan Aykroyd, and Annie Potts all returned to their respective roles after decades away to help out a new generation of prospective paranormal investigators, much to the delight of longtime "Ghostbusters" fans. At the same time, there was much more to this threequel.
At its core, "Ghostbusters: Afterlife: is a story about family. In the wake of their grandfather Egon Spengler's (the late Harold Ramis) death, Phoebe (Mckenna Grace) and Trevor Spengler (Finn Wolfhard) accidentally unleash all kinds of ghostly mayhem upon the small town of Summerville, Oklahoma. Therefore, they have to band together with their allies to ward off the evil spirits and do right by the Spengler family legacy. The focus on the Spengler family is one of the highlights of the film, and apparently these family bonds weren't only tied to the story at hand.
One of the stars of "Ghostbusters: Afterlife," Lucky Domingo actor Celeste O'Connor, shared that the film's set developed a family-like feeling as the shoot went on — something that they absolutely adored.
O'Connor bonded with their younger castmates in particular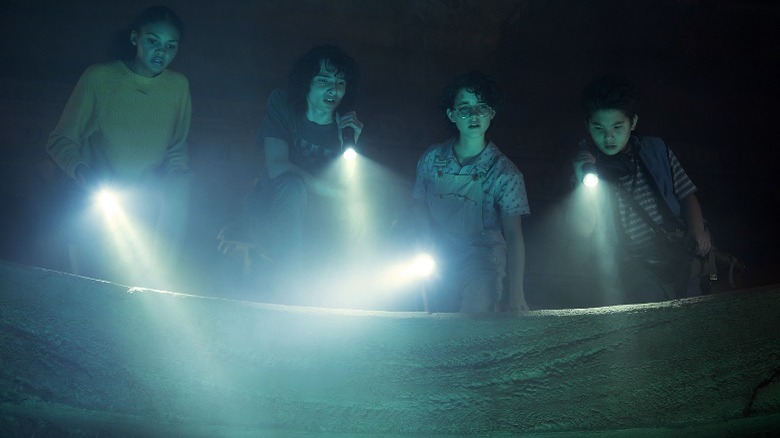 Sony Pictures
Celeste O'Connor spoke on the behind-the-scenes atmosphere of "Ghostbusters: Afterlife" in an interview with PopSugar. As a lifelong "Ghostbusters" fan, they were already excited to be a part of the production, though the familial feeling that permeated throughout made it all the more welcoming. "It felt like a little family on set. I think that's what I enjoyed the most — how close we all are and how good of friends we all are," O'Connor said, noting that their younger co-stars encouraged their imagination and ensured there was always fun to be had during filming.
Imagination is key to O'Connor, who has stated that it's such a powerful tool for young people to use to their advantage. In a conversation with Cassius Life, they say that in terms of representation, it's incredibly important to spread awareness of how necessary maintaining one's imagination is. "I just want younger people, even kids younger than me, to know anybody can be a Ghostbuster. Especially young Black kids, use your imagination, cherish your imagination," they explained, citing their imagination as one of the driving forces behind their performance.
Not only is it great to work with people you like, but it's even better when those same people motivate you to do your best work. Evidently, Celeste O'Connor's work in "Ghostbusters: Afterlife" was influenced by her bond with her imaginative co-stars in the best way.