Warrior Nun's Kristina Tonteri-Young Explains The Daunting Process Of Filming Season 2's Church Fight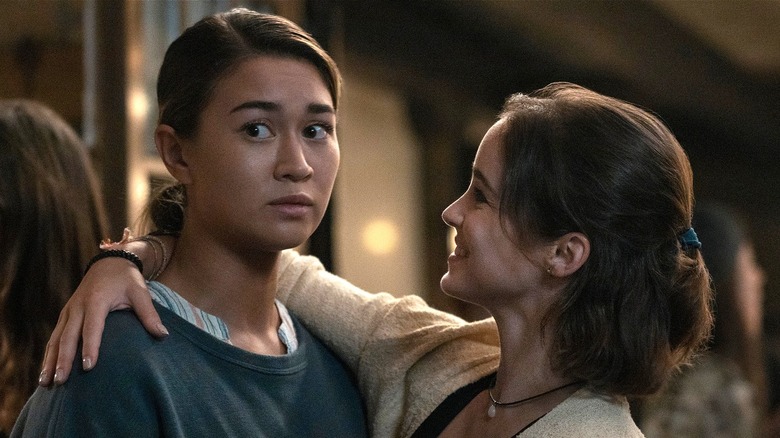 Manolo Pavon/Netflix
With comic book properties emerging as some of the most coveted stories out there, it's no surprise to see even lesser-known comics like "Warrior Nun Areala" get adapted for the screen. Shortened down to simply "Warrior Nun" for Netflix's series, it would seem that this change wasn't enough to save the show, as the streamer canceled the series after its second season.
As fans reel from the bad news, they do still have the incredible fight scenes from the show to look back on. Indeed, the fight choreography and action scenes in "Warrior Nun" seemed to be one of its greatest draws, and Kristina Tonteri-Young, who played the reserved and analytical Sister Beatrice, may have gotten to participate in the coolest fight scene in the entire show.
A jaw-dropping set piece that sees Beatrice, Ava (Alba Baptista), and Miguel (Lope Haydn Evans) taking on countless opponents in a church has all of the hallmarks of a great fight scene, but that also made it a huge challenge to film.
Kristina Tonteri-Young says they shot the church fight in one take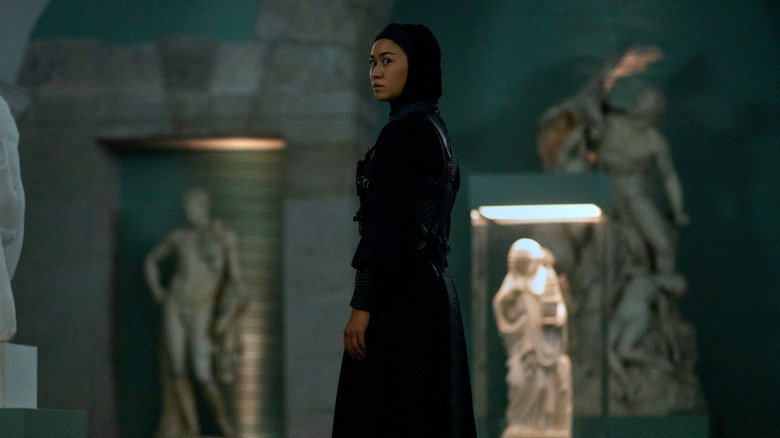 Manolo Pavon/Netflix
Kristina Tonteri-Young stopped by the "Steve Varley Show" to chat with the host about her time on "Warrior Nun," and over the course of the conversation, she was asked which stunts were the hardest for her to do in the series. Though the actor admitted she doesn't do all of her stunts, she said she does do some and that the church fight scene in Season 2 was difficult to film as a result.
"I think the church fight was the biggest hurdle because it's a big one-shot, right?" Tonteri-Young explained. "So we shot it beginning to end every time we did it, and we only had a certain number of tries because you only have a certain number of breakable objects." 
Watching the fight sequence from Season 2, Episode 4 ("Corinthians 10:20-21") play out, it's immediately clear that there is a ton of choreography that needs to match up exactly right for the scene to work properly. Furthermore, with the camera panning around to capture all three characters fighting, it's easy to see why it would definitely have been a challenge for everyone involved.
Though fans of "Warrior Nun" might have to say goodbye to those cool fight scenes, that's not stopping them from fighting their hardest to keep the show alive on Netflix. With this amount of fan engagement, of course, it is possible that another streamer will swoop in to rescue the series.