Warrior Nun Won't Be Getting A Third Season At Netflix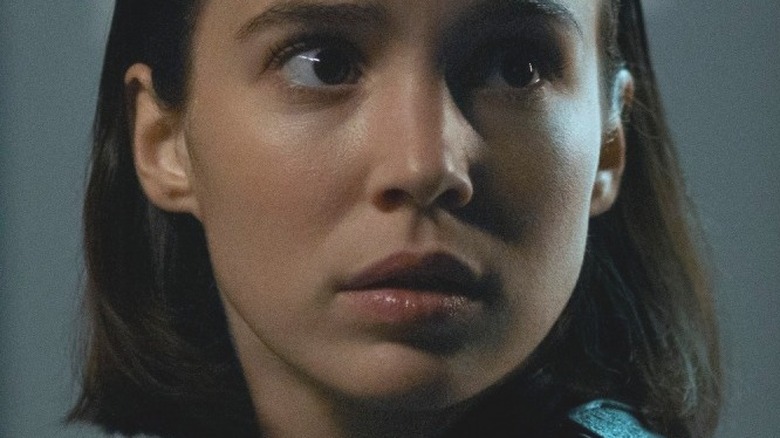 Manolo Pavón/Netflix
If you're addicted to the bloody, high-octane fun of "Warrior Nun," then it's time to pay your respects: Netflix has canceled the series after two seasons, per a statement from series showrunner and co-executive producer Simon Barry posted to Twitter.
The action-fantasy drama follows the adventures of 19-year-old former quadriplegic Ava Silva (Alba Baptista), who has the opportunity to start her life over anew after dying tragically at an orphanage. This is because the last Warrior Nun — Sister Shannon — has died and the artifact which helps to give her her powers has been transferred over to Ava. Now Ava is the next Warrior Nun — newly blessed with strength and skill and determined to fight off the demonic spawn of hell as a member of the Order of the Cruciform Sword. 
By the time Season 2 rolls around, it's her job to kill Adriel (William Miller), a rogue angel who plans to use his own cult of wraiths to dominate the world. Ava's mission is filled with blood, supernatural action and sisterly bonding, and the show's Season 2 finale left audiences with a cliffhanger promising a holy war and leaving a dying Ava in limbo between worlds. Sadly, it appears that the story will not be resolved, leaving any questions fans have about the finale unanswered.
Simon Barry says it was a 'privilege' to be part of the show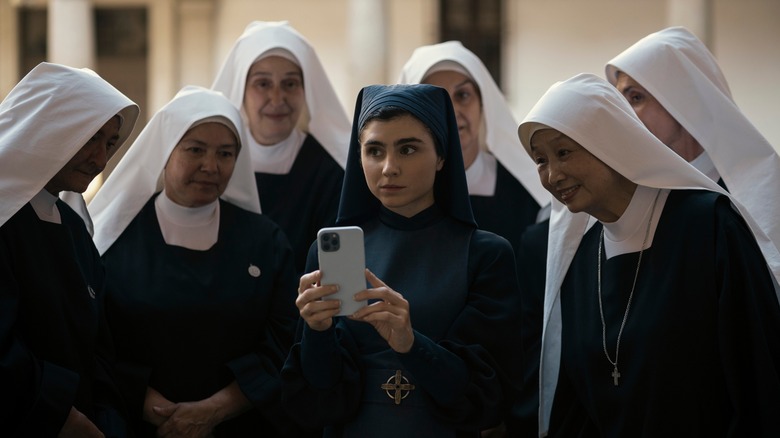 Manolo Pavón/Netflix
In his tweet, showrunner Simon Barry offered his "sincere appreciation to all the fans who worked so hard to bring awareness to this series, and for the love you showed me, the cast and the whole production team. It was a privilege to be a part of this." 
Currently, there's no word as to whether or not "Warrior Nun" will be shopped around to other networks. Its considerable gore quotient makes it unlikely for anything but a streaming or cable service.
Variety notes that the show's second season started out with solid numbers but did not manage to sustain them. Debuting on November 11, its first week on Netflix logged 26.22 million viewing hours, rising to 27.74 million in the second week before sharply falling off in its third week to 11.97 million, then vanishing off the network's charts after that. Those numbers were sadly not strong enough to guarantee "Warrior Nun" more time on the streamer.