DC Announces Swamp Thing Series From Aquaman Director James Wan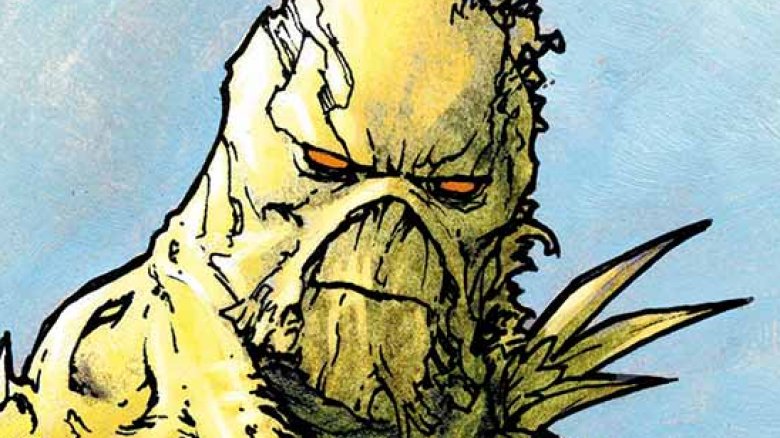 DC Comics
James Wan may be on the verge of wrapping up working in the water, but he's just getting started with the swamp.
DC Entertainment's upcoming on-demand streaming service, DC Universe, is filling out its programming slate by dredging up a classic comics character to stalk TV screens once again. 
According to The Hollywood Reporter, a live-action series centering on the character Swamp Thing is in the works from none other than the writer and director of Aquaman, horror maestro James Wan.
"Been developing this 'vegetarian hero' for awhile now," Wan said in a Twitter post at the time of the announcement. "With a great team. Happy to finally share. Expect — mood, mystery, gothic romance, and swamp monsters!"
The story of the series will follow a researcher with the Center of Disease Control and Prevention named Abby Arcane, who returns to her home town of Houma, Louisiana to investigate the spread of a deadly virus around the Louisiana swamps. 
During her investigation, she meets a scientist named Alec Holland, who dies and is revived by the magical properties of the swamp. After losing her budding lover, Abby will have to contend with nefarious agents seeking to exploit the swamp's supernatural properties, as well as the shocking nature of her revived paramour.
Swamp Thing, currently in development after months spent hammering out a deal, has been ordered on a script-to-series basis, meaning that the project will be picked up straight to series provided the script proves satisfying.
That said, DC seems confident enough in the chances of Swamp Thing going to series that it included a logo for the show as part of the announcement for DC Universe, which you can check out for yourself at the bottom of this post.
The series' pilot script is being written by Mark Verheiden and Gary Dauberman, both of whom have extensive experience in writing for both superhero series and the horror genre. 
Verheiden has served as a producer or executive producer on many sci-fi and comic book-y sort of series, including Battlestar Galactica, Constantine, Daredevil, Hemlock Grove, and the late, lamented Ash vs Evil Dead. In addition to writing for and producing those series, he also has written scripts for Smallville, Caprica, and Falling Skies.
Dauberman has multiple writing credits on other projects associated with Wan, including Annabelle, Annabelle: Creation, and The Nun. He also wrote the screenplays for It and It: Chapter Two, and is set to direct an untitled Annabelle-related project in 2019. 
Swamp Thing was created by Len Wein and Bernie Wrightson, making a first appearance in the comic House of Secrets #92 in 1971. The character was previously adapted for film in 1982 with an eponymous film written and directed by Wes Craven, starring Ray Wise as Alec Holland and the monster of the title. A sequel, The Return of Swamp Thing, followed in 1989.
The character was adapted for a live-action television series on the USA Network in 1990, which ran for three seasons. An animated series, produced by Fox, also aired between 1990 and 1991.
Wan's Aquaman is set to surge into theaters on December 21. According to THR, DC Universe is set to launch sometime this year as well, with Swamp Thing — should it be picked up for a full series — being expected to join the programming slate in 2019.