Deadpool 2 Recruits Fans To Create New IMAX Posters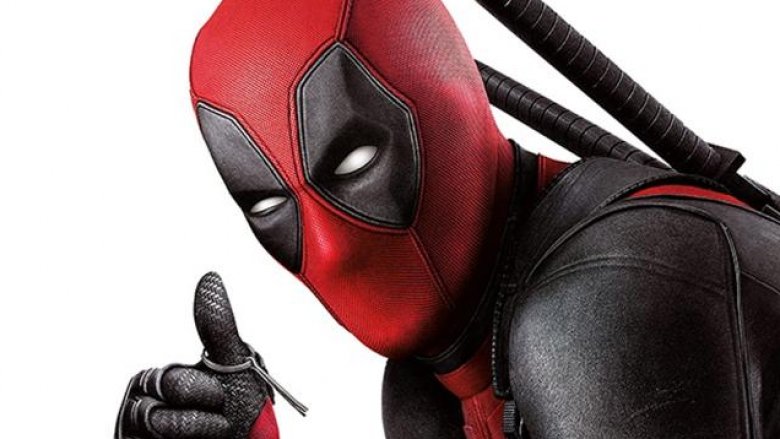 Deadpool gets by with a little help from his fans.
Film studio 20th Century Fox, IMAX, and online artwork company DeviantArt joined forces to roll out an extra-special batch of marketing for Deadpool 2: IMAX posters created by some hyper-talented fan-artists. 
The three companies held an IMAX poster-creating contest for Deadpool 2, and five creatives' one-sheets were announced as the best of the best — with first-place winner Andy Fairhurst's creation getting printed and displayed in select lobby cases across IMAX theaters in the U.S. and Canada. Fairhurst's design features Ryan Reynolds' Deadpool gripping onto the window of a moving taxi as he rides a pink bicycle meant for a child. 
The second-place winner was John Gallagher, whose creation will be given to Deadpool 2 ticket-holders as exclusive mini posters on opening night (Thursday, May 17) in select IMAX theaters. Gallagher's poster is sheer guns-a-blazing glory, so the lucky fans who get to take it home will certainly be pleased. Fans who head out to see Deadpool 2 in IMAX format at Regal Cinemas will receive third-place winner Patrick Brown's poster, which shows Deadpool pumping his fist in the air as he sits atop a teensy-tiny pink unicorn playground ride, as an exclusive collectible ticket. 
An honorable mention went to Jarreau Wimberly, a freelance illustrator whose Deadpool 2 IMAX poster features the Merc with a Mouth taking a double-fisted approach to besting his enemies by firing a gun with one hand and swinging one of his signature katanas with the other. Finally, there was the poster created by Alice X. Zhang, a pop culture aficionado and full-time freelance illustrator, that blends together an image of Deadpool running (likely away from some big bads) with some gorgeous strokes of color in the background.
Check out all five posters below. 
Starring Zazie Beetz, Josh Brolin, Terry Crews, Lewis Tan, Julian Dennison, Morena Baccarin, T.J. Miller, Brianna Hildebrand, Leslie Uggams, Stefan Kapicic, and Karan Soni, Deadpool 2 will hit theaters on May 18.