Ryan Reynolds Teases Awesome Weapons For Deadpool 2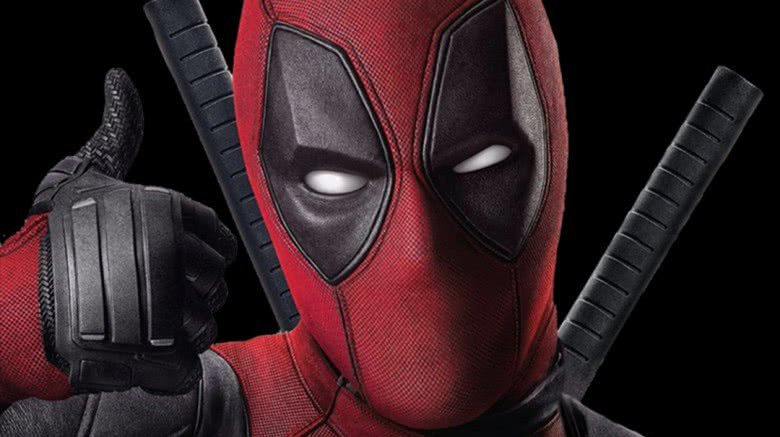 What better way to celebrate good news than with an up-close-and-personal shot of a bespoke pair of katanas?
On Thursday, it was announced that the release date for the Deadpool sequel had been moved up two weeks, shifted from its original debut slot of June 1 to May 18. The Merc with a Mouth himself, Ryan Reynolds, hit social media with a sly set of shares, both tweeting and posting to Instagram a photo simply captioned "May 18" with the hashtag #MaximumEffort. 
While we're as excited about the new release date as Wade Wilson is about taking out bad guys and scarfing down chimichangas, what really caught our eye was the content of the snap itself. The image gives a sharp look at Deadpool's signature weapons, a set of katanas he named "Bea" and "Arthur." Each katana has a gilded hilt, and engraved on the bottom are their respective names.
Within the Marvel Universe, the smart-mouthed superhero has an obsession (that some might consider a bit unhealthy) with the classic sitcom The Golden Girls, and with Bea Arthur, who plays Dorothy Zbornak on the series, in particular. The first Deadpool movie featured a Bea Arthur wink through one of Wade Wilson's outfit choices; he's seen rocking a shirt with the actress' face on it in one sequence. In the Deadpool comics, the mutant's katanas also bear the name of the Emmy-winning actress, though the recent Deadpool & Cable: Split Second series claims that the weapons are named "Hall" and "Oates" after the famous musical duo Daryl Hall and John Oates. 
Take a look at the sweet set of weapons below. 
Directed by David Leitch, who takes over for original Deadpool helmer Tim Miller, the untitled Deadpool sequel will introduce Josh Brolin as Cable and Zazie Beetz as Domino, and will also star Morena Baccarin, TJ Miller, Brianna Hildebrand, Leslie Uggams, Jack Kesy, Shioli Kutsuna, and Julian Dennison. Leitch works from a script penned by Rhett Reese and Paul Wernick.