The One Interview Question The Cast Of Modern Family Hated Being Asked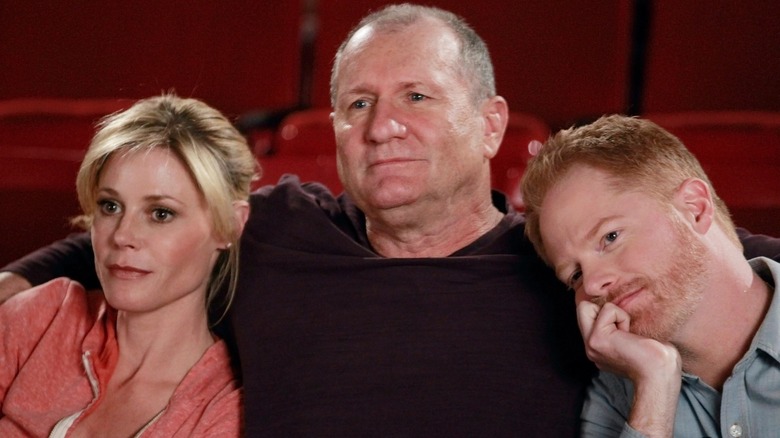 ABC
"Modern Family" has emerged as one of the biggest sitcoms on television over the course of the last decade. Airing for 11 seasons on ABC and boasting a grand total of 250 episodes, the faux documentary comedy series helped make household names out of many of its stars, including Ariel Winter, Ty Burrell, Sofia Vergara, and Sarah Hyland.
Following three generations of the Dunphy clan as they navigate awkward situations, uncomfortable topics, and the myriad of differences between them, "Modern Family" was widely acclaimed by critics, earning itself over 80 Emmy nominations over the years, 22 of which it brought home. However, as with any new idea, the cast and crew involved in "Modern Family" had to field a lot of the same questions when they were interviewed during the show's first season. In fact, they got one question so many times that they once threatened to walk out if they heard it again.
Jesse Tyler Ferguson says they got this question over and over again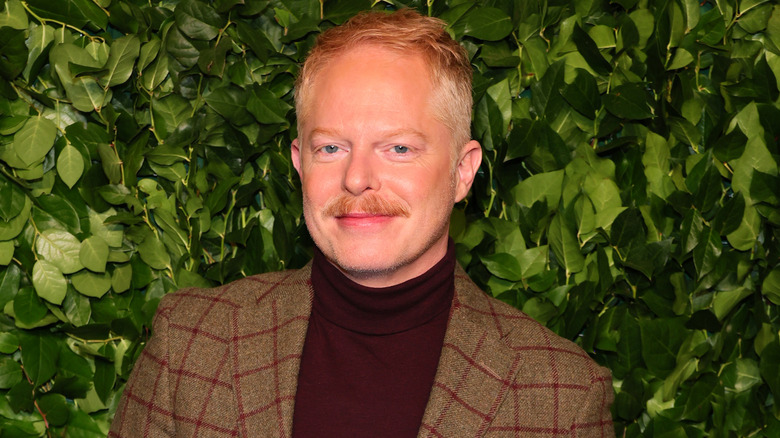 Theo Wargo/Getty Images
Speaking to NPR, Jesse Tyler Ferguson, who played Mitchell Pritchett on "Modern Family," shared that when the cast was doing press for the show's first season, they received the same question again and again from interviewers to the point that they came to expect it. "Every single interviewer asked, 'So what makes a modern family modern?'" he recalled. "And we all just were like, 'I hate this question.' And I think we were all at a press junket together and one of us said, 'If the first question's "What makes a modern family modern?" we're walking out.' And they were like, 'That actually was my first question.'"
It's no surprise, really. With so many news outlets, it can be difficult for interviewers to come up with original questions that cast members haven't answered before. Still, it has to be extra aggravating when you receive the same question as a group at one interview after another. Luckily for Ferguson, he and the rest of the cast have moved on from "Modern Family" following the show's end in 2020, and as a result, they'll (hopefully) never have to hear those kinds of questions again.