Deadpool Hijacks Hugh Jackman's Birthday Message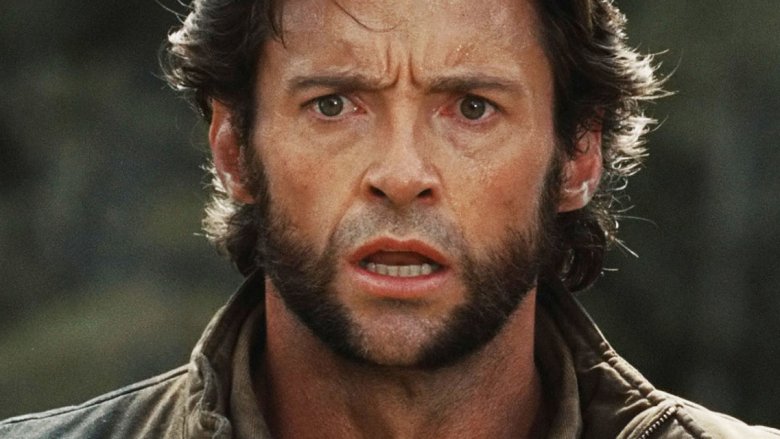 Fox/Marvel
Marvel Studios' mightiest heroes spent their weekend battling Thanos in Avengers: Infinity War, but if a new video from Hugh Jackman with his pal Deadpool is any indication, its all relaxation over in Fox's X-Men universe.
Jackman, the dearly-departed Wolverine of X-Men fame, posted a video to his Twitter and Instagram feeds over the weekend, attempting to share a birthday message with an unknown party. 
This attempt at getting the message out was interrupted by a barely-welcome presence — Ryan Reynolds' Deadpool, sprawled out on the bed behind Jackman as he attempted to record. Check it out for yourself below.
The video features Jackman attempting to record "a heartfelt birthday message" while Reynolds as Deadpool lounges in the background, obnoxiously singing the song "Tomorrow" from the Annie musical, before veering into an unexpected reprise of the 2000 single "Who Let the Dogs Out" by the Baja Men.
"Don't give him too much attention," Jackman instructs the viewer, as he sits looking positively resplendent in a comfy robe in an opulent bedroom. 
"Who let them out?" Deadpool loudly muses, mostly to himself. "No one knows. No one ever solved that mystery."
It's not the first birthday message Mr. Pool has wedged himself into, with the mildly narcissistic fourth-wall-breaker using any excuse he can get to turn the spotlight on himself, in both the movies and the real world. 
Fingers crossed that this unexpected reunion of Wolverine and Deadpool doesn't presage an unexpected Wolverine cameo in Deadpool 2, since Logan was just about the best sendoff for the character there could ever possibly be. 
Jackman, a seasoned musical theater performer who delighted moviegoing audiences with his performance in The Greatest Showman, is next set to be seen in the film Broadway 4D. He also plays politician Gary Hart in the upcoming political drama The Front Runner from director Jason Reitman.
One way or another, we'll find out what's up with Jackman and Deadpool's surprisingly enduring relationship when Deadpool 2 parachutes into theaters on May 18.